Buy Wholesale For Profit
Stop Buying Retail with Traci Connell
This is a proven system and I'm the case study.
Buying wholesale—at deeper and deeper levels—was the game-changer for my business. And it will be for yours too. Learn to scale your business by creating a revenue model of selling furnishings that increases net profit. Make more money in the same amount of time.
If you're buying retail through showrooms with a minimal discount or not selling furniture at all, this is for you. If you're tired of trading time for money, it may be time to change your business model and think bigger.
At the end of my course, you will know how to achieve financial freedom, break out of the #BabyDesigner mentality, and gain confidence in front of your clients. Want in?
REGISTER NOW
The 6 Steps to Making Maximum Profit through Buying Wholesale
What are the differences between consultancy and furnishings business models? What is the procurement timeline? What are the advantages of wholesale margins vs. retail? Plus: Traci's Furniture Revenue Forecasting Tool to project past a net income of $100k.
Wednesday, July 22nd
What are the characteristics of successful partners? What are the desired strengths? Red flags? Plus: Traci's Business Formation Checklist and template to develop and organizational chart for partnership success.
Wednesday, July 29th
How do you develop a list of target vendors? How do you communicate your value to vendors? Plus: Traci's cheat sheet of preferred manufacturers and tip sheet for communicating with vendors.
Wednesday, August 5th
What is your pricing sweet spot? How do you convince clients to buy? How do you develop a budget? Plus: Traci's preferred method for developing a design fee and furnishings budget.
Wednesday, August 12th
What are the tools of a successful reseller? Which project management software should you use? What is the timeline from presentation to installation? Plus: Traci's Top Tip Sheet for considering a receiving warehouse and a no fail project timeline template.
Wednesday, August 19th
Let's put it all together! We'll answer any lingering questions, celebrate the change that has occurred over the previous six weeks and—most importantly—decide on a clear path forward.
Wednesday, August 26th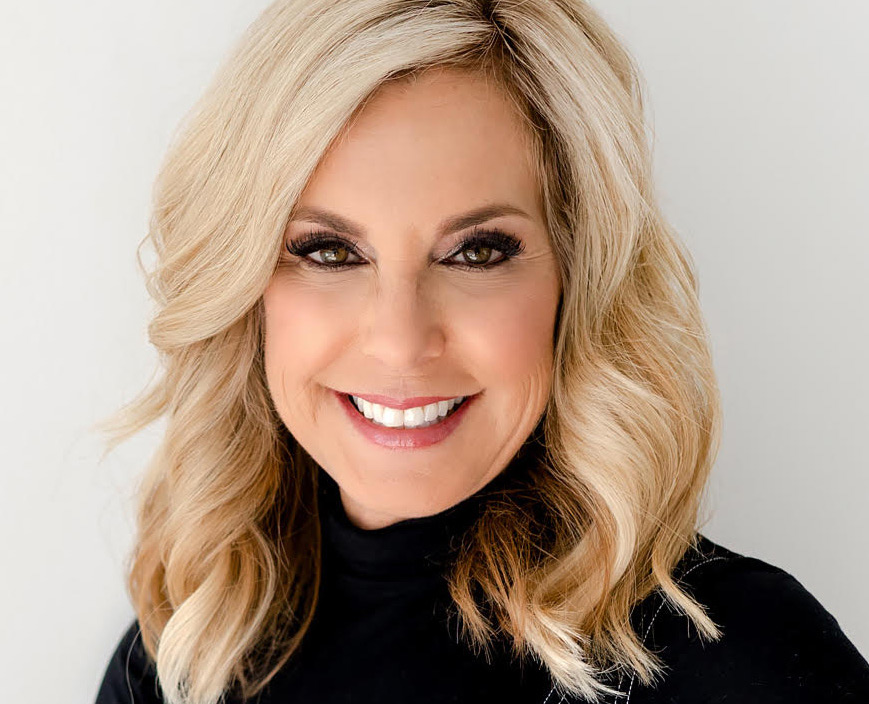 Traci, owner of Traci Connell Interiors, grew her design business into a multi 7-figure firm during the most challenging period of her life. Seeing herself in many designers as they experience setbacks in life and businesses lead her to create her coaching program to help them break through their circumstances and scale in a big way!
It is time that we stop thinking small.
Expand your business model by adding the furnishings component in a serious way.
Following this course, you will:
Be more appealing to clients! Owning a buying coop will allow you to offer them bigger discounts since you will be buying at a deeper level.
Automatically land larger projects with bigger fees. That is exactly what Traci did out of necessity and scaled her business by 20 times in 8 years.
Gain personal fulfillment. Achieve your goal of getting to the next level in both income and status.
Join Traci as she cuts the industry fluff and reveals her proven formula to go from a Design Consulting firm buying at designer pricing to a trusted furniture reseller earning larger margins from product sales.
Her course and templates will allow you to duplicate her system and stop living from paycheck to paycheck.
What's Included?
LIVE VIDEO COACHING CALLS WITH 6 SPECIFIC TOPICS: 6 weeks of 1 hour and 30 minute live Zoom video coaching with 1 hour and 15 minutes of Traci teaching and 10 - 15 minutes of live Q&A.

PRIVATE FACEBOOK GROUP FOR EVERYONE IN THE COURSE: Sometimes we need to try something or think about it further...and then we look for clarification. This group is for collaboration, victories and trouble-shooting. Traci, LuAnn and your peers will deepen your understanding of the material and help you to take action.

OFFICE HOURS IN THE FACEBOOK GROUP: Traci will have live office hours in the FB group for 30 minutes each week while the course is ongoing. Not available during the office hours? Post your questions in the group and she will answer them live. Or, join her in real time! Type your questions in the comments and she will answer you.

RECORDED CLASSES: Can't make one of the classes? Recordings of each class will be available the next day!
Buy Wholesale For Profit
Stop Buying Retail and Start Making Maximum Profit
KICKING OFF July 22, 2020
Register Now: $2195
Registration Closes on July 19th
FAQs
How much does the course cost?

Register now for $2195 or two payments of $1150.

What are the dates and times of the course meetings?

We meet on Wednesdays at 12:30pm ET. Meeting dates are July 22 and 29, August 5, 12, 19, and 26.

I can't make one of those dates! What should I do?

No problem! Each session is recorded and placed into your password-accessible portal by the end of the following day.

Where do we meet? How long are the meetings? What time?

We meet via Zoom at 12:30pm ET on each of our meeting dates. Zoom is a live audio-video stream, which allows us to interact. Each meeting is one hour and fifteen minutes of live coaching with a combination of dynamic teaching (expect tons of real-world examples!) and live Q&A.

This sounds amazing, but what if I'm not satisfied?

No worries. If you're not delighted, then LuAnn and Traci would definitely like to hear from you! Reach out within ten days of the last meeting.

I want to register! How do I sign up?

Click here for registration. See you there!



Their firm has been one of my top accounts in my territory and continues to grow. It is always a pleasure to work with such a creative and business-minded firm."

She helped me get out of my identity crises to get clear about the design I love doing."

She has a well-organized business system that any designer can learn from and improve their business. If you ever get the opportunity to hear her speak, take one of her courses or be mentored by her—don't miss out!! "