Social Selling for Creatives
A JOURNEY FROM INVISIBILITY TO VISIBILITY • WITH RACHEL MORIARTY
3 Hours of Accelerated, Industry-Specific Education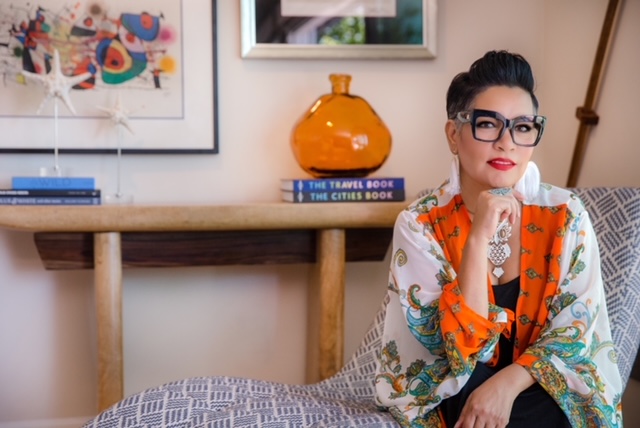 This intensive is for action takers who want to separate themselves from the pack—and do big things.
Are you hiding from—or simply overwhelmed by—the idea of creating visibility for your business? 
We'll take you from feeling overwhelmed and resistant to feeling empowered, confident, and ready to create your design dynasty.
Start wherever you are and work on mindset strategies to position you exactly where you want to be. Visibility is a beautifully powerful tool—and an important element to help you achieve your business goals. Interested? Sign up for LuAnn's updates and early bird pricing!
The Magic is in the Actions You Take AFTER the Intensive
Within one day. Within one week. Within one month.
And Rachel is going to break it down into doable, precise elements. You'll leave with…
3 Actions for
The First Day
Quick wins. Essential steps for mindset and visibility. Some low-hanging fruit. The 'do this now' advice from a pro with proven visibility methods.
3 Actions for
The First Week
What's next to move the needle? What are the most strategic, efficient actions within one week of the intensive?
3 Actions for
The First Month
The big ones. These are the actions—big and small—that will make you look back on this intensive as a turning point.
Rachel Moriarty is the CEO of House of Moriarty, Inc. Since launching her eponymous design firm, she has made her mark in the luxury residential market. Her work has garnered awards, media coverage and global recognition which has enabled her to expand her brand as a licensee, influencer, speaker and global brand ambassador.
Visibility, like interior design, is an inside job.
This intensive is for the designer who is tired of hiding in plain sight—I see you. By the end of this course, you will walk away with…
Confidence. Clarifying your superpowers and messaging will give you confidence.
Commitment. You'll commit to taking imperfect action.
Ease. You'll find that marketing doesn't have to be hard, it can be creative and joyful.
And much more…
If you are a designer who has already established your business, have at least a few projects under your belt, and you're ready to step into a bigger version of yourself, this intensive is for you. Let's introduce you to potential clients, industry contacts, and the world at large.
What's Included?
THREE-HOUR INTENSIVE WORKSHOP: Expert instruction in a no-fluff, highly-structured format. Specific actions—for your first day, week, and month—because the magic is in the implementation.

RECORDED SESSION: Can't make the intensive? A recording will be available the next day! Simply log in to your account at luannnigara.com to access it. We will send you instructions.
Social Selling for Creatives
A JOURNEY FROM INVISIBILITY TO VISIBILITY • WITH RACHEL MORIARTY
Visit luannuniversity.com for updates on the upcoming semester!
FAQs
When do we meet?

We meet at 11:30am ET.

I can't make the date! What should I do?

No problem! A recording of the intensive will be available the next day.

Where do we meet? How long is the meeting?

We meet via livestream. Expect an email with instructions a few days before the intensive.

The meeting is three hours of live coaching with a 15-minute break and a combination of dynamic teaching (expect tons of real-world examples!) and live Q&A.

This sounds amazing, but what if I'm not satisfied?

No worries. If you're not delighted, then LuAnn and your instructor would definitely like to hear from you! Reach out within ten days of the intensive.
Is this intensive for you?
We're a great fit if…
You want to show up in a way that makes your prospects clamor to work with you
You want to fall in love with your offers and the marketing of your business
You want to break through to your next level with fun and ease
We're not a fit if…
You want to remain inconsistent with your marketing
You mostly market as a reaction—when you really need the business
You think your work alone should speak for you

Rachel is perfect to teach this class. Her brand is very visual. Understanding how her brand developed and how it evolved was a great study. We were able to use her suggestions right away and see the results."

An excellent tool to unlock creativity, clear doubts, and create a plan for your brand and company visibility, this class gave me much more than I thought. It really helped to get out of the overthinking zone where I was and it gave me a map that I'm following to generate more visibility for my brand, but more than that it gave me confidence and showed me the value of my personal story and my roots."