LuAnn's Favorite Resources
Courses and Products to Dive Deep into Specific Elements of Your Business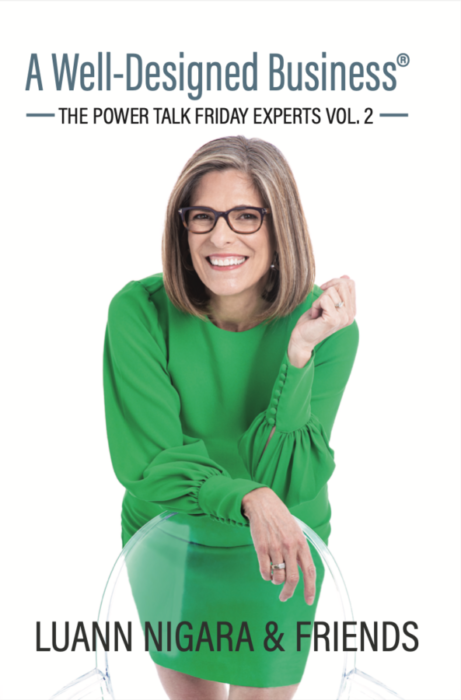 A Well-Designed Business
The Power Talk Friday Experts Vol. 2
Level up your business with the best experts in the game.
You've built your brand, attracted luxury clients and learned how to scale for success.
Now sit down again with the nine most coveted business and creative insiders in the interior design industry and make an action plan to take your business growth through the roof.
In A Well-Designed Business®: The Power Talk Friday Experts Volume Two, LuAnn and her trusted industry experts are back to deliver the steps for a profitable design business that enhances your life—and the lives of your clients!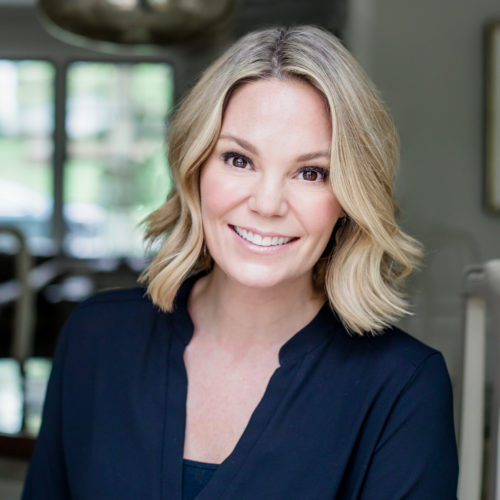 Interior Design Standard
By Sandra Funk
What IS the Standard?
It's all the systems, tools and processes that Sandra Funk has created over her career. Essentially, it's a comprehensive template for exactly how she runs her interior design business.
The Standard is composed of modules that outline Sandra's entire business. Within each module are resources that you can start using right away.
Resources include a design agreement, flat-fee calculator, expectation-setting email templates, trade agreement, entire project process templates and so much more.

The clear and concise plan for day-to-day management - from client consult to install - would have taken me YEARS to develop on my own! Participating in the Standard can do this for you in no time.
Mydoma Studio
By Sarah Daniele
Stay organized, enhance your value, and increase your profitability with software built for designers by designers.
Podcast Listeners receive 20% off for 3 months!
Time Track Billable & Non-Billable hours
Simple Product Sourcing & Mood Boards
Create PO's, Invoices and Accept payments
Sell Digital Design Service & Product Packages Online
Regular price is $59/month and a free trial can be requested at MydomaStudio.com

Mydoma Studio is changing my life! We can communicate in Mydoma with my team and clients. Clients can sign the contract, sign off on products and pay— it's been awesome!
Window Fashion VISION Magazine
Print and Digital
Catch the latest news in the window covering industry! Your one-stop resource for inspiration + education ​ window covering professionals, interior designers, workrooms, fabricators and retailers.
Discover the industry's finest educational articles, essential business tips, innovative manufacturers, suppliers, trendsetting products and more.
Subscribe today and enjoy Window Fashion VISION Magazine in both Print & Digital!

We're dedicated to bringing you the latest new products, trends, designs, business tips, and information to help you and your business grow.
International Window Coverings Expo 2020
Charlotte, NC
IWCE is the only trade show and conference targeted to window covering professionals in North America.  Thousands of U.S. and international visitors and buyers come for the latest products, technology, and education in window coverings as well as home décor products and accessories.
IWCE 2020 will help you navigate the changes and opportunities in order to develop a more successful business model.
​
See you March 25-27, 2020 in Charlotte, North Carolina!

Friendly, helpful, and energetic group of people. Instructors were knowledgeable and vendors had great new products. It has me all ramped up for a great year.
Leadership Coaching for Design Professionals
With Eileen Hahn
If you struggle with hiring and retaining employees, creating a high-performing team, or delegating work to achieve greater efficiencies and productivity…Eileen Hahn can help.
For more than 25 years, Eileen has partnered with organizations to assist them in growing their business, strengthening their leadership, restructuring and/or modifying operations, assessing employee performance, and, ultimately, positioning them for success.
Feel clear, organized, and more confident about your strengths and your leadership. Maximize your team's strengths to reach your goals. Feel JOY in what you do. Packages are available for designers and teams.

Sometimes adjusting your style will KEEP an exceptional employee and sometimes adjusting your style will MAKE an exceptional employee."
Understanding Your Financials
By Michele Williams
As a creative, you use the left, logical side of your brain all the time to solve problems for your clients. Let's turn this powerhouse inward and use it to create a healthy financially viable business that pays you and your employees consistently. Now that is confidence! My new video course is designed to help you:
Identify the income and profit you need
Know where every dollar goes in your company
Make a plan and set goals for the income you desire
Manage the plan so you get the outcome you need
Are you ready to feel excited about going to work each day? (And can you say reduced stress?)
10% off with promo code WDB10

Michele, you are removing the fog in a calm, deliberate and easy to understand method. Thank you! This has been a missing piece to my puzzle for way too long.
Master Your Profit
By Michele Williams
Being hit with unexpected bills, not knowing if you can pay your employees, or not having a firm grasp on your ability to grow the business are all hallmarks of poor money management. This is not a sales issue…because money is coming in. Cue happy music! There is a solution.  Master Your Profit™ is designed to help you:
Determine how money will flow in and out of your business
Set realistic targets for your salary, taxes, expenses and profits
Create processes that support your growth
Put you in a position of financial strength
STOP entrepreneurial poverty once and for all
And you'll feel excited about going to work each day! (Can you say reduced stress?)
10% off with promo code WDB10

I feel proud and happy that this program has worked so well. It has not been easy all the way, but it makes sense and it is repeatable every month to see where I am going. I owe you all my love and gratitude.
The Designers' Inner Circle
By Michele Williams
Feeling Overwhelmed and Exhausted Because your Interior Design Business is Outgrowing you?
Discover How to Reclaim Your Time, Make More Money and Scale Your Interior Design Firm with Ease.
Michele has been coaching successful interior designers for more than eight years helping them double or triple their business while reclaiming their time. Are you looking to grow or scale and want to remain profitable at the same time? Using the Aim With Intent™ Methodology with Michele will allow you to do that. Give yourself and your team the gift of clarity in your direction, confidence in your decision making and control in managing the resources of your company. Coaching is a one year commitment.

Thanks to your guidance, I finally have my finances organized, money being set aside for taxes and expenses, an accountant (!!!), and mental peace from feeling in control of these numbers!
Become Certified as a Home Stager
By Shauna Lynn Simon
Home staging is a great way to grow your Interior Design business – manage the peaks and valleys, while providing a complete home solution to your clients.
Learn how to apply your design and decorating knowledge in order to effectively market a home for sale with the SLS Academy Real Estate Staging Professional (RESP) program!
This comprehensive program covers everything that you need to be a successful and effective home stager, curating highly marketable homes.

I highly recommend it for anyone that is interested in home staging. I feel that I learned way more information than I originally thought would be included in the course and I completed it feeling confident in my knowledge and what was presented. The value for what you get it incredible.
The Interior Design Profit Formula
By Nancy Ganzekaufer
Extend your reach, gain more clients, and double (or triple!) your income in just 90 days.
The Interior Design Profit Formula provides everything you need for your journey as an Interior Design Professional — whether you're at start-up stage or you're up-leveling.

The impact to your business is immeasurable and now, in this format, it is affordable. This is the next best thing to one on one coaching with Nancy.
Growth By Referrals
By Stacey Brown Randall
You're an amazing designer and your clients love you. But you're not receiving referrals. And you certainly don't want to ask for them. So how do you start receiving referrals? Join the Growth By Referrals program and learn Stacey's 5 step process to unleash a referral explosion without asking, paying or being gimmicky.
And since you are one of LuAnn's loyal listeners you receive, you'll receive the "LuAnn Special" which includes up to $500 off and a special 1-on-1 onboarding call with Stacey when you join!

"With most of my leads coming through the internet and Houzz, I shifted to focus on referrals when I joined the Growth By Referrals program. I am thrilled that in my first year I generated 14 referrals (even during COVID)."
A Well-Designed Business
®

The Power Talk Friday Experts

By LuAnn Nigara

Introducing the ultimate resource for interior designers who want a clear, concise framework to scale a design business—straight from LuAnn and her trusted experts.

Detailed, no-fluff information in the areas that matter.

From hiring to pricing to profit, this will be the book you reach for again and again.

LuAnn and the co-authors of this book really give such great and useful advice. It's not a book to just put down after one read, it's a resource that I keep going back to and actually act on!!
The Making of A Well-Designed Business
®
By LuAnn Nigara
This is your chance to have a professional with over 30 years of experience walk you through the nuances of building a business from the ground up.
What are the characteristics of a great leader and how do I integrate those? (And why does it even matter if I'm a one person show?)
Why is it a necessity for my brand-new business to have core values and a mission statement? And how do I go about creating those?
Why should I incorporate and document systems right from the beginning? What are the first steps?

I wish I had this book 20+ years ago when starting my business. With thoughtful and concise information, LuAnn lays out a plan that will have any business owner ready for success."
Kravet Inc.
Kravet is the industry leader in to-the-trade fabric and furnishings, offering the widest range of colors, patterns and textures in every design style.
Known for extraordinary quality, Kravet offers the finest fabric, furniture, wallpaper, trimming, carpet and drapery hardware.
10% off any one purchase of Kravet Fabric, Wallpaper or Trim
Enter Code at Checkout: AWDB10

It's the people of Kravet that I love the most—the Kravet family themselves and their entire team, who are committed to the mission of helping interior designers be better business people and have more profitable businesses.
Please note that a few of the above are affiliate links and I will earn a commission if you decide to buy them through this page. There's no cost to you. The thing is, if you're ready to take action and move your business forward, these are the first resources I recommend.