The "Make a Friend" 7-Step Selling System
DEVEOPED BY STEVE BURSTEN, LEARN THE EXCITING WINDOWS' SALES PROCESS TO ACHIEVE HIGHER SALES AND HIGHER GROSS PROFITS WITH JESSICA HARLING
Luck doesn't close deals. The most successful firms rely on a proven process.
If you're selling under $1 million a year—or you just want to improve your techniques to maximize time—this method is for you.
Experience the course that LuAnn Nigara has taught to countless window treatment pros—masterfully led by her esteemed colleague, Jessica Harling. Jessica will teach you a truly game-changing process—crafted to methodically increase your conversion rates and gross sales. Interested? Sign up for LuAnn's updates and early bird pricing!
Learn and Master the 7 Sales Steps
Why is following a process important? What is the proven difference in success when a process is followed? Plus: The history and data behind the 7 Steps!
What are some methodical strategies to make a positive first impression? Why is confirmation key? How can you prepare for your appointment?
How do you get on the same page with the customer to control the next steps in the negotiation? What are some questions you should be asking during the home tour?
How do you create a presentation that will impress? How can you effectively communicate the value you provide? How do you promote yourself and your business organically?
How do you figure out what the customer's budget is while setting the right expectations? How can you get a commitment from the client before showing samples and providing a detailed quote?
What were your biggest, business-changing a-ha moments? How are you taking action? Join LuAnn in picking up insights from every course and every department!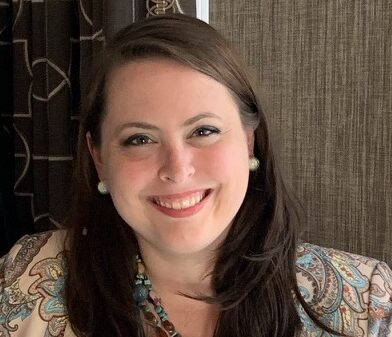 Jessica Harling, owner of Behind the Design, is the leading expert on team and process development in the design industry. From recruiting a perfect fit to training them to be confident in their role, she consults with business owners to implement a process that will increase productivity and profitability.
Following a process leads to consistent and predictable success.
This course is not just for window covering professionals—any interior design firm or business-to-consumer design trade will benefit.
Team or no team, industry professional or new to the business, this course is intended to help you increase your top-line sales.
At the end of the course, you will see specific results:
Increased Top-Line Sales
Increased Average Sale
Increased Close Rate
And Much More…
You will walk away from this course with a sales system that will deliver predictable repeated success. Are you ready to follow a process to maximize your outcomes?
What's Included?
LIVE VIDEO COACHING CALLS WITH 5 SPECIFIC TOPICS: 5 weeks of 1 hour and 15 minute live zoom video coaching with 1 hour of your instructor teaching and 15 minutes of live Q&A.

PRIVATE CONVERSATION BOARDS FOR EVERYONE IN THE COURSE: Sometimes we need to try something or think about it further...and then we look for clarification. This group is for collaboration, victories and trouble-shooting. Your instructor, LuAnn, and your peers will deepen your understanding of the content.

RECORDED CLASSES: Can't make one of the classes? Recordings of each class will be available the next day! Simply log in to your account at luannnigara.com to access them. We will send you instructions.
The "Make a Friend" 7-Step Selling System
DEVEOPED BY STEVE BURSTEN, LEARN THE EXCITING WINDOWS' SALES PROCESS TO ACHIEVE HIGHER SALES AND HIGHER GROSS PROFITS WITH JESSICA HARLING
Visit luannuniversity.com for updates on the upcoming semester!
FAQs
Where do we meet? How long are the meetings?

We meet each week via livestream. Expect an email with instructions a few days before your class begins.

Each meeting is one hour and fifteen minutes of live coaching with a combination of dynamic teaching (expect tons of real-world examples!) and live Q&A.

I can't make one of those dates! What should I do?

No problem! Recordings of each class will be available the next day.

And don't forget the Conversation Boards! Your instructor will be there each week for additional Q&A and more opportunity to understand the concepts. Even if you are in a different time zone, you can sign up and get full value from this course.

This sounds amazing, but what if I'm not satisfied?

No worries. If you're not delighted, then LuAnn and your instructor would definitely like to hear from you! Reach out within ten days of the last meeting.

Tell me more about the Conversation Boards...

Your instructor will be checking in on your Conversation Board at least a few times a week to answer any questions that you post. You will also be able to interact with your classmates, continue discussions from your sessions, and share wins as you put your new-found skills into practice.


What are the dates and times of the course meetings?

We meet on Wednesdays for five weeks at 3:30pm ET.
Is this course for you?
We're a great fit if…
You want to increase your sales this year
You want to have predictable results
You're ready to feel confident and comfortable in every sales situation
We're not a fit if…
You personally sell over $2 million per year
You don't believe in talking about budget
You sell business-to-business or you're not in the design trade

Jessica is the leading professional for recruiting, training and managing sales and office help. She has the leading reputation in our industry and we are proud to be one of her clients."

Jessica provided me with some of the best sales training I have ever received and am forever thankful. Top notch!"

Whether you're brand new or a seasoned designer, I am confident the materials [Jessica] provides coupled with all her "tricks of the trade" will make you exponentially a cut above all the competition."