Trust me when I say you can do this.
I know because I've done it myself. After my first year or so in business, I realized that billing hourly, collecting design fees on the back end of a project and dealing with unrealistic client expectations was a recipe for disaster.
I knew there had to be a better way, so—with the help of LuAnn's lessons on the A Well-Designed Business® podcast—I figured it out.
Join me as I teach you about processes, partnerships, packages, and profits…as well as the "secret sauce" that has doubled my business in the last year.
Ready to streamline your processes, impress your clients and explode your profits?
REGISTER NOW
The 5 Steps to Creating Profitable Design Packages for Your Firm
What is the mindset for a successful firm? How can you find confidence and outsource if you need to? How can you create unique offerings?
Wednesday, January 31st at 12:30pm ET
What is your intake process? How can you set up a system to impress? How can you automate and delegate? And how will you get to the next phase…the paid consultation?
Wednesday, February 7th at 12:30pm ET
What are the various types of consults? What will you do and what won't you do? How does this lead to the next phase of design? Why doing nothing is NOT an option!
Wednesday, February 14th at 12:30pm ET
What services do you offer? How can you create expectation checklists—both internal and external? How will you turn the checklists into systems and processes?
Wednesday, February 21st at 12:30pm ET
What's the secret to end on a positive note (not an invoice!)? What are the best client gifts? How you can you plant the seeds for the next project? Or gain referrals?
Wednesday, February 28th at 12:30pm ET
What were your biggest, business-changing a-ha moments? How are you taking action? Join LuAnn in picking up insights from every course and every department!
Tuesday, March 12th at 12:30pm ET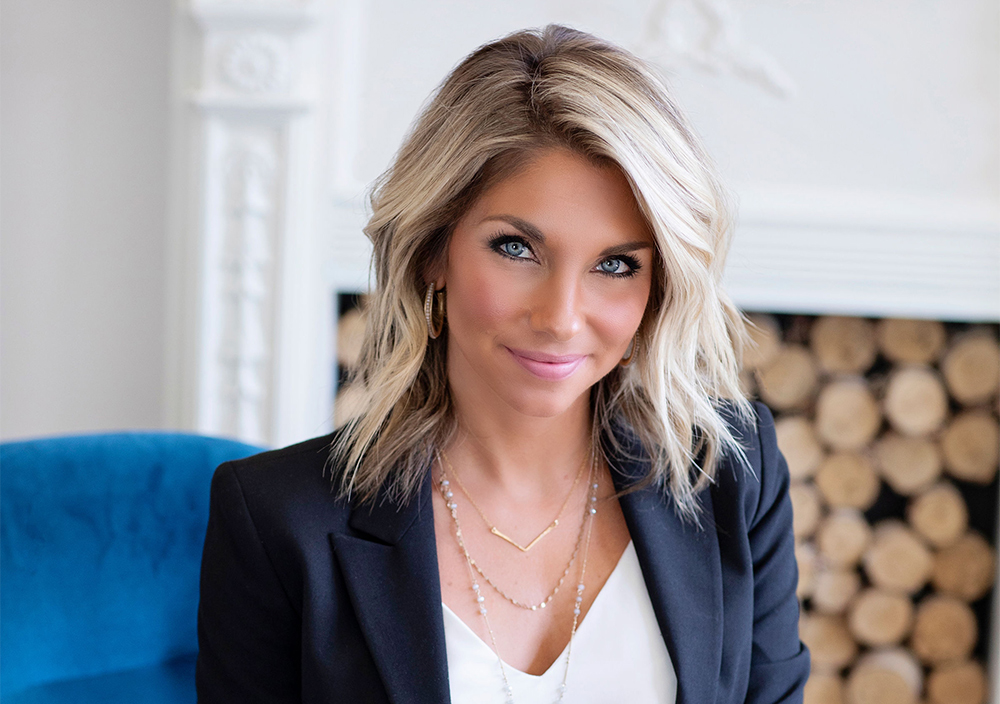 Sara is an award-winning entrepreneur and interior designer who has utilized lessons from the A Well-Designed Business® podcast to build Sara Lynn Brennan Interiors from the ground up—and deliver on her signature "Romantic Transitional" style. It is Sara's mission to make design approachable by educating colleagues and clients about the intricacies of the process.
I've had tremendous success with implementing what I call the Four P's of design: Processes, Partnerships, Packages, and Profits.
But the most exciting thing about all of it is that the "secret sauce" is something I can actually teach to YOU. With the right mindset, you too can enjoy the benefits of solid processes—if you're coachable, open-minded and willing to take action.
How to define your passion, focus on your skills and create your own unique offerings
The power of automating and delegating…and how to get to the first paid interaction
How to narrow down the services that you offer, track your progress, pull together partnerships and know your value!
And much more…
Are you ready to do the work it takes to create systems that can streamline your processes, impress your clients and explode your profits? I thought so.
What's Included?
LIVE VIDEO COACHING CALLS WITH 5 SPECIFIC TOPICS: 5 weeks of 1 hour and 15 minute live zoom video coaching with 1 hour of your instructor teaching and 15 minutes of live Q&A.

PRIVATE CONVERSATION BOARDS FOR EVERYONE IN THE COURSE: Sometimes we need to try something or think about it further...and then we look for clarification. This group is for collaboration, victories and trouble-shooting. Your instructor, LuAnn, and your peers will deepen your understanding of the content.

RECORDED CLASSES: Can't make one of the classes? Recordings of each class will be available the next day! Simply log in to your account at luannnigara.com to access them. We will send you instructions.
Process Leads to Profit
GET CLARITY. GROW PROFITS. • WITH SARA LYNN BRENNAN
Kicking Off Jan. 31st, 2024
REGISTER NOW:  $1895
Hurry! Early bird pricing ends and the price goes to $2195 on December 19th.
FAQs
Where do we meet? How long are the meetings?

We meet each week via livestream. Expect an email with instructions a few days before your class begins.

Each meeting is one hour and fifteen minutes of live coaching with a combination of dynamic teaching (expect tons of real-world examples!) and live Q&A.

I can't make one of those dates! What should I do?

No problem! Recordings of each class will be available the next day.

And don't forget the Conversation Boards! Your instructor will be there each week for additional Q&A and more opportunity to understand the concepts. Even if you are in a different time zone, you can sign up and get full value from this course.

This sounds amazing, but what if I'm not satisfied?

No worries. If you're not delighted, then LuAnn and your instructor would definitely like to hear from you! Reach out within ten days of the last meeting.

Tell me more about the Conversation Boards...

Your instructor will be checking in on your Conversation Board at least a few times a week to answer any questions that you post. You will also be able to interact with your classmates, continue discussions from your sessions, and share wins as you put your new-found skills into practice.


What are the dates and times of the course meetings?

We meet on Wednesdays for five weeks at 12:30pm ET.

How do I sign up?

Click the green button below to register!

Thank you for the boatload of information. I have so much determination and motivation that's ready to blow up my business, and I feel like this is the step that will allow me to do that."

The way Sara teaches you to break down your process into minutiae is brilliant and serves to reinforce confidence in your own process and the value you bring to your customers. I didn't expect that. And now I have an employee handbook for my first hire! Amazing bonus!"

[Sarah] validated all these swirling thoughts and questions and ideas I have had swirling in my head for some time now, and I can't thank [her] enough."