Rebecca Robinson: Provide Value & Create Relationships with Contractors
Episode 558 of A Well-Designed Business
®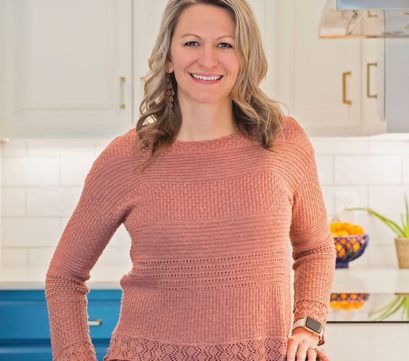 Welcome to A Well-Designed Business! On today's show, LuAnn chats with Rebecca Robinson from Monarch Lane Interiors. Rebecca is one of the leading home renovation experts in Tennessee, and she'll be sharing how she explains her value to contractors and builders and how this results in a full pipeline for her and her firm. You'll also hear how Mydoma Studio makes this process even easier for her to pitch to contractors and easier for her to effectively manage the projects once she lands them. Don't miss this conversation!
Monarch Lane Interiors is a Full Service Interior Design firm by Rebecca Robinson. With 20 years of experience remodeling the homes, offices, and commercial Studios of successful professionals around Nashville and surrounding counties. Rebecca is involved in every aspect of remodeling from drawing floor plans to color and selections to managing contractors and overseeing the design and construction details.
A customer relationship specialist, Rebecca has formed lasting friendships with her clients, helping some with multiple homes and projects. Her clients describe her as passionate, positive, and a problem solver.
Specializing in Kitchen and Bath Design, Rebecca holds the certification of Associate Kitchen and Bath Designer-AKBD. She knows the industry guidelines and codes to keep your home's best interests in mind. A member of the National Kitchen & Bath Association -NKBA, the longest and largest established design organization. Also an Allied Member of ASID- American Society of Interior Designers. Rebecca graduated from O'More College of Design with a Bachelor's in Interior Design.
Rebecca launched her design firm in 2006 after working several years managing a team of designers at a local furniture retailer. It is there that she gained the knowledge of flooring, furniture construction, and textiles, as well as managing store operations, client budgets, and organizing the delivery and warehouse team. Her experience designing Model homes also gave her the eye for staging and furniture and accessories. A long-term resident of Nashville, Rebecca knows the area, along with real estate and design trends to enhance the home's value.
Show Highlights:
Rebecca shares how she saw the need to work on the contractor / designer relationship.
Here are some reasons why contractors don't like to work with designers.
Rebecca details a private package she ended up creating that contractors can buy as a gift to their clients.
Mydoma Studio allows clients and contractors to log in to a project that you're working on, and Rebecca sits down and shows them how to use the website.
The client has the option to purchase additional design work when their initial gifted time has been used.
LuAnn and Rebecca covers some of the ways that Mydoma Studio makes communicating and managing a project so much easier.
How Rebecca reaches out to contractors that she does not personally know.
"When I present to a contractor, I don't just tell them all these things. I actually bring my laptop and show them Mydoma. Every single time." Rebecca
Rebecca addresses the rebranding of her business in 2019 and all the changes that accompanied it.
Sometimes you just have to jump into your fear and go for it!
LuAnn imparts some wise words about making mistakes.
Business retreats are powerful and can bring great results! Do you want harmony in your business? Check out Rebecca's Designer Notes Retreat.
Connect with Rebecca!
Rebecca's Website
FREE Download! The Interior Designer's Guide to Working with Contractors
Links :
19hours The Blueprint – Mydoma Studio
July 15th, 2020
Pre-Sale Price: $99 through June 30th
Full Price: $129 effective July 1st
Buy Wholesale For Profit with Traci Connell
Stop Buying Retail and Start Making Maximum Profit
KICKING OFF July 22, 2020
Early Bird Pricing! Register Now: $1895
Early Bird ends July 3rd! Pricing goes up to $2195.
Is Chairman of the Board Right for YOUR Business?
LuAnn's Website
LuAnn's Podcast – Please SUBSCRIBE, Rate & Review!
Purchase LuAnn's Books Here:
The Making of A Well – Designed Business: Turn Inspiration into Action
A Well-Designed Business – The Power Talk Friday Experts
LuAnn's Blog
A Big THANK YOU to These Podcast Sponsors:
FREE Trial! A One-Stop Shop to Keep Everything Organized!
Check Out Their Client Portal and Time Tracking Features!
Mydoma Studio A Well Designed Business
When your client wants the finest in luxury appliances for their kitchen:
Choose Monogram!
Are You Set Up with Monogram's Design Partner Trade Program?
Other shows mentioned to link: