Laurel Smith: Permission to Succeed
Episode 545 of A Well-Designed Business
®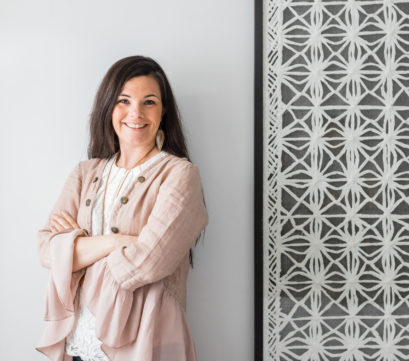 Welcome to A Well-Designed Business! Last year at LuAnn Live, LuAnn gifted each of the VIP Attendees with the headset which she requires when you do an interview with her, then challenged her attendees to take action in their business and come onto the show and share about it. Today's guest is Laurel Smith, the principal of Farrington Avenue and she is doing just that!
Laurel will be sharing the ups and downs and the stops and starts of her entrepreneurial journey that will seem so familiar to many of us. She discusses some of the assumptions she made about owning a business, some of the mistakes she made in starting up, and how she finally came to exactly what she knows she was meant to do with her professional life.
Listen in as Laurel describes the key to how her growth really began, the things that catapulted once she got real, and see if some of her story sparks something that just might be inside of you, too!
Show Highlights:
Laurel shares her work and educational background and how listening to the podcast helped in to her decision to go in another direction to pursue her dream.
Laurel has built her brand around everything she learned in occupational therapy and about how humans interact with their environment. When you can't perform tasks, that impacts your sense of self, quality of life, and well-being.
Her mission and vision for her company is built around the idea of creating wellness through design and making the home a happy and healthy place.
LuAnn shares her "business mid-life crisis", how she worked through it, and the wisdom that came out of it.
Don't map out your story of success using someone else's narrative.
Laurel details all of the work that she has been doing to transform her business.
There's power in the words we speak!
LuAnn addresses confidence and how it comes out of understanding and growth.
Resources:
LuAnn's Website
LuAnn's Podcast – Please SUBSCRIBE, Rate & Review!
Purchase LuAnn's Books Here:
The Making of A Well – Designed Business: Turn Inspiration into Action
A Well-Designed Business – The Power Talk Friday Experts
LuAnn'sBlog
Is Chairman of the Board Right for YOUR Business?
Are you a #babydesigner, #risingdesigner, or a #seasoneddesigner?
Take the "What Level is Your Design Firm" Quiz and Find Out!
Get a list of things to do that day, by the end of the week and by the end of the month, in addition to the best podcast episodes to listen to appropriate to where you are in your business journey!
Connect with Laurel!
Laurel's Instagram
A Big THANK YOU to These Podcast Sponsors:
FREE Trial! A One-Stop Shop to Keep Everything Organized!
Check Out Their Client Portal and Time Tracking Features!
My Doma Studio: A Well Designed Business
Take Advantage of Kravet Inc.'s Extensive Digital Tools & 24/7 Customer Service!
Set Up a Virtual Appointment with Your Local Sales Representative:
Other shows mentioned:
Shauna Lynn Simon #76, 84,102, 499
Sara Lynn Brennan 463, 524, 514
Michele Williams 137, 180, 395, 424