Power Talk Friday: Re-Visiting Michele Williams' Tips for Time Management
Episode 424 of A Well-Designed Business
®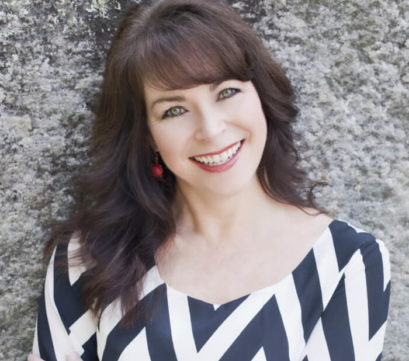 Today on the show I have yet another fabulous business coach who specializes in our industry! Michele Williams is with me! Michele is the founder of Scarlet Thread and Consulting in Atlanta, Georgia. Today we will learn about Michele's background which includes the financial software industry as well as a business in soft window treatment fabricator. She also has a BS in business administration, a diploma in Christian life coaching and she is one of the few certified profit first coaches in the United States. Michele was also the communication director and editor in chief of the Drapery and Designs Professional Magazine from 2009 to 2012. She is a member of The Design Collective in Atlanta, the Designers Work Club Council and the Window Covering Association of America. After talking to Michele I realized that there are so many things I could talk with her about but after we talk about her background a little bit we are going to pull apart work scheduling and chunking our day to have more productivity.
Show Notes:
What is her background in the financial software industry?
When did she decide to start her window treatment business?
Did she start with a business plan?
How did she start to make her business bigger?
What is the Design Collective in Atlanta?
What is a round table discussion and how is it helpful?
How is the Window Coverings Association helpful to Michele and her business?
What are some of things that you can expect Michele to talk about the expo IWCE in Charlotte?
Why is it important to listen to different people say the same things?
Why is important to be able to chunk your time for productivity?
Is it better to be proactive or reactive?
How should you plan your calendar?
Resources:
Website: Scarlet Thread Consulting
Facebook: Scarlet Thread Consulting
Instagram: Scarlet Thread
LinkedIn: Michele Williams
Twitter: Michele Williams 
Financial Health Checklist PDF: Scarlet Thread Consulting
Previous shows mentioned: #104 Kate the Socialite #94 Debi Pinelli (A& J Interiors) #69, #93 Stacey Brown Randall #128 Grace McNamara #125, #317 Nicole Heymer #141 Jim Riviello
Links: