Why You Should Consider Creating Luxury Interior Design Packages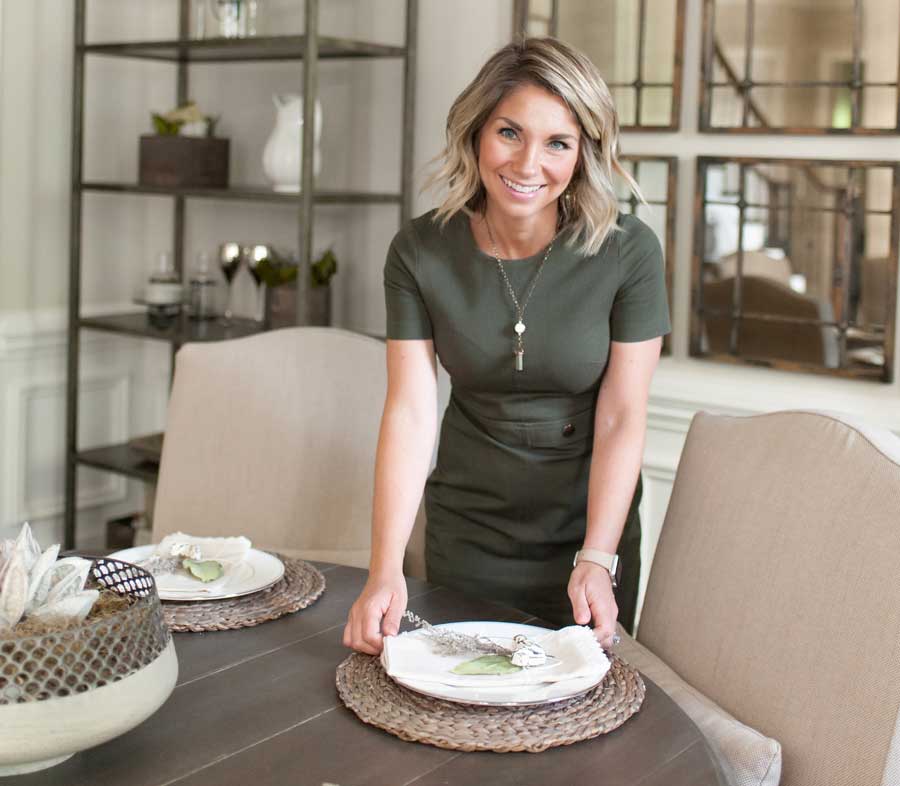 I sat down the other day and started counting up the number of projects we've done this year and had a little bit of a "freak out" moment.
I realized we've only done half as many projects as last year at this time. I panicked and started sweating!!! OMG how did I let this happen?!
Just as I was about to grab a brown paper bag and start breathing heavily into it, I remembered that I recently had a call with my finance coach, Michele Williams (who I found through Episodes 137, 395 and 424 of A Well-Designed Business®), where we discussed how well I was doing and that I was absolutely on track to double my sales and quadruple my profits from last year.
How can this be? I worked less, sold twice as much and our profits soared?
I really started to scratch my head… How the hell does someone who is very intentional about my business let this happen? Then it hit me, I absolutely planned for this, but I guess I just didn't realize this particular metric would work out the way it did. Do you want to know what I did differently this year? I created Luxury Interior Design Packages and posted them to my website!
Doing this for my business has changed EVERYTHING! I work less, earn more, our projects are bigger and our clients are happier! Holy crap!! What do I mean by Luxury Design Packages? I first learned about the idea of these "packages" on episode 316 with Wendy Woloshchuk and I loved the idea so much that I knew I had to find a way to make it work for me.
I decided to group my design services into little bundles or "packages" using the platform called MyDoma Studio (Episodes 91, 177) and sold them to my clients. Some of the packages are free, some are $1500 and some are $6000. And what's interesting is that the "free" packages serve me and my client as much as the paid ones, because they automate that portion of my design process.
The paid packages are laid out in an extremely detailed way so that the client knows EXACTLY what they are buying from us when they are ready to purchase.
It works as simply as this:
Client: "Hey Sara, I'd love to work with you, how can I go about doing that?"
Me: "Hey there! Book my free Discovery Call package and we'll get you on the schedule!"
Or it's gone something like this:
Client: "Hi Sara, I see that you offer a Full-Service Design package for $6000, I want to do 4 spaces in my home, so it'd be about $24,000 in design fees, right?"
Me: "Yes, are you ready to get started? Lets book a consult and talk more about what you're looking to do!" No cheesy sales pitch required! And the best part is that these clients vetted themselves, they saw what I offered and knew what to expect!
Design by Sara Lynn Brennan
Just so you know, these packages were nothing to sneeze at in creating. It took almost 12 months to figure it all out.
I had to get really, really clear on what my team and I actually do for our clients.
I also had to find a way to set clear expectations for the client so they knew what they were getting into. I was pretty sure if they saw the value and knew what they were getting, there would be no question that it was worth it! Like LuAnn always says, systems are what make these packages work so well.
There are front-end (client-facing) systems and a whole slew of back end (internal) systems that ensure that the process is the same every single time… we run our packages like a machine!! But the best thing is that our clients are noticing, they cannot believe how detailed and concise we are about what we do. They absolutely love it and most importantly, totally see the value! Cheers to that!!
This year I've worked harder than ever before in my entire life, but it was amazing to see that it's because I spent time working both ON and FOR my business.
Because of these interior design packages, I was able to take the time to set the stage for my company to scale and grow. They're replicate-able, easily trainable, and straightforward for both the designer and the client.
If I'm serving my clients 1000% of my time, I don't have time to grow my business and packages have allowed me to do just that—remember, half the projects, twice the money!
—SLB