LuAnn Nigara Live 2019 – It's About the Conversation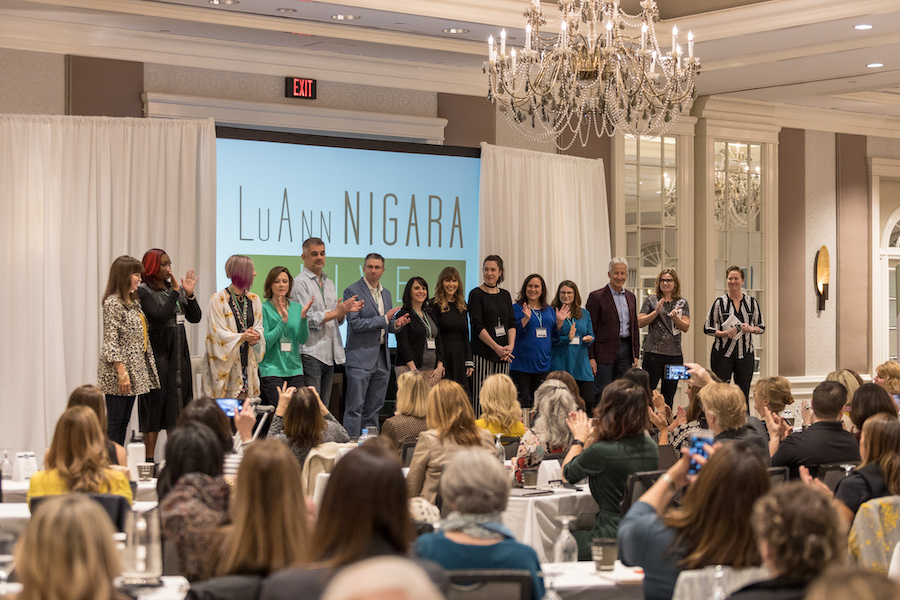 Were you there?
Did you catch all of the action? The 200+ designers and entrepreneurs who attended LuAnn Nigara Live: It's About the Conversation received 2.5 days of business coaching in the format of panel discussions lead by LuAnn Nigara.
For those who were not there…
Just imagine sitting in on twelve live recordings of LuAnn's podcast, A Well-Designed Business®. Imagine being able to ask questions and be a part of the conversation. The topics included digital marketing, social media, branding, accounting, home staging, scaling your firm, generating referrals, managing client expectations, creating systems and processes, setting fees and charging your worth, and more.
It was all about the conversation.
The conference was designed to facilitate intimate, extended conversations amongst the designers and their peers but also with the expert panelists and featured designers. Between panel discussions, the attendees, experts, designer panelists, and sponsors shared meals, swapped stories, and networked.
LuAnn launched her second book, A Well-Designed Business®: The Power Talk Friday Experts in conjunction with the conference. The book is co-authored by twelve of her favorite podcast guests—business experts and coaches who were all featured panelists.
Each co-author was paired with an interior designer who could provide the "real life" interior design application of the expertise that each author spoke about. The panel discussions included:
Strategies to Build Your Pipeline with Fred Berns & Candy Scott
Create a Design Process with Sarah Danielle & Corey Klassen
Home Staging with Shauna Lynn Simon & Taylor Spellman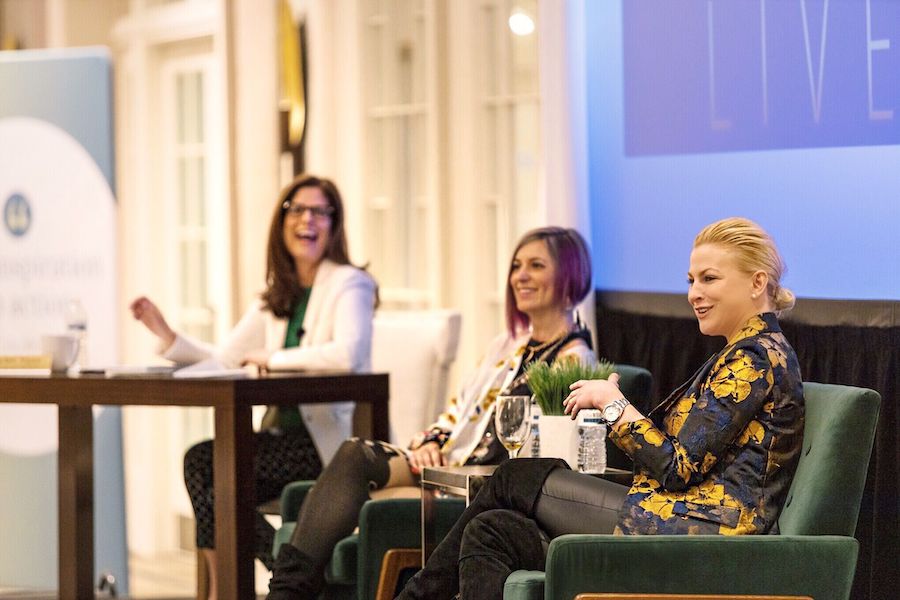 Define Your Brand with Nicole Heymer & Dala Al-Fuwaires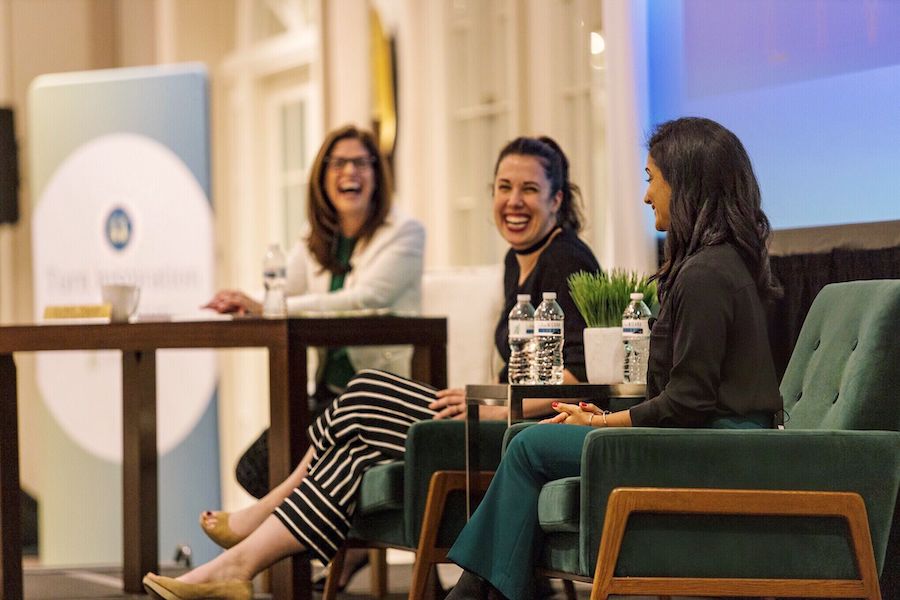 Managing Client Expectations with Claire Jefford & Judith Neary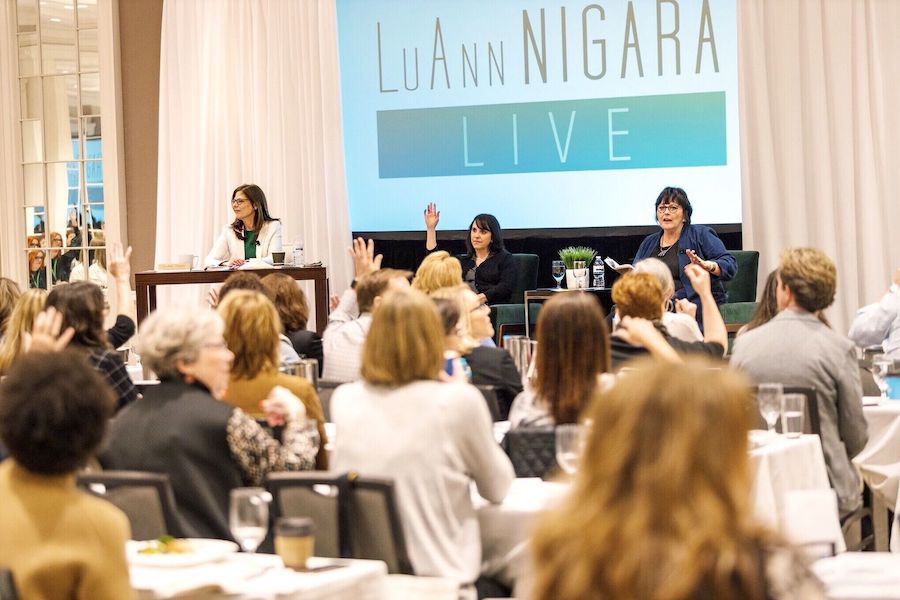 Plan for Profit with Michele Williams & Courtney McLeod
Build Your Team with Eileen Hahn & Paula Grace Halewski
Building Your Instagram with Mark McDonough & Kate O'Hara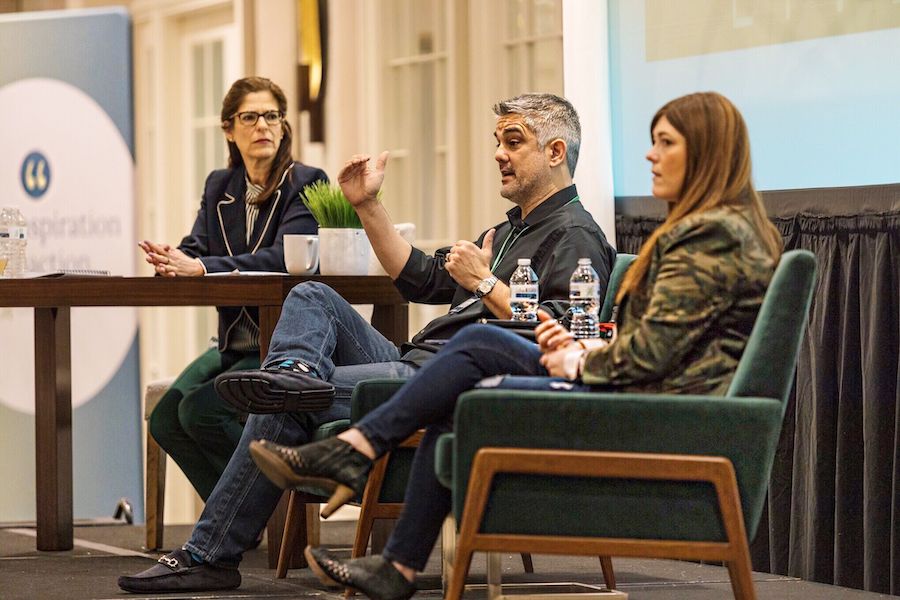 Elevate Your Digital Marketing Plan with Kae Whitaker & Rachel Cannon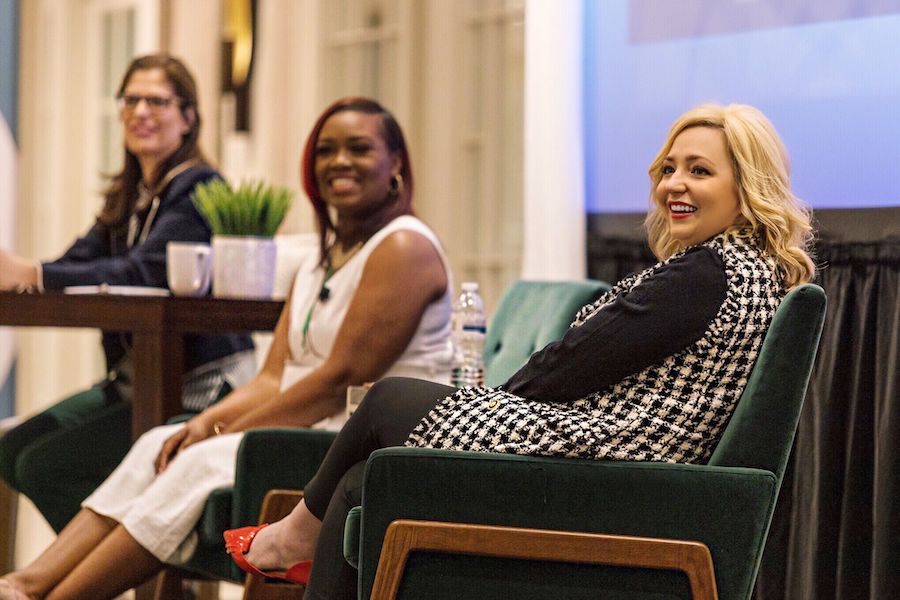 How to Work with Your CPA with Peter Lang & Corey Damen Jenkins
Leveraging Referrals with Stacey Brown Randall & Sandra Funk
Charge What You Are Worth with Nancy Ganzekaufer & Kesha Franklin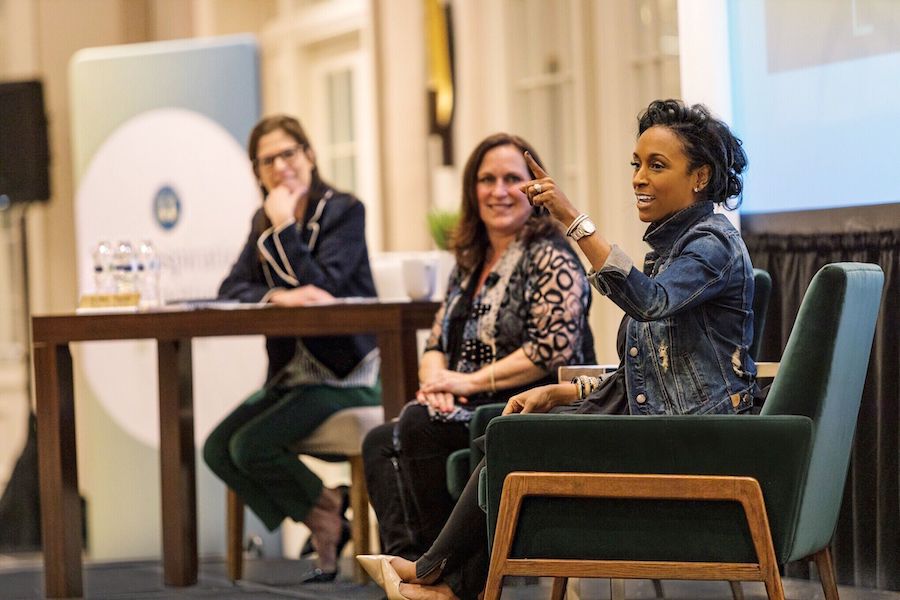 And let's not forget the VIP experience!
The VIP experience provided the opportunity for a smaller group of attendees to sit down at tables of 3 or less with 3 coaches or featured designers. Yes, that's right, imagine you, 2 other designers, and Corey Damen Jenkins talking business and interior design. Amazing, right?! And if you can believe it, it gets better. VIPs were treated to a surprise visit from Lori Weitzner! Pollack Weitzner was gracious enough to gift each VIP with a copy of Lori's book, Ode to Color.
LuAnn Nigara Live was jam-packed with information, tools to build your interior design business, and a heck of a lot of fun! Everyone enjoyed a sit-down dinner and dance party to celebrate the hard work over the course of the weekend.
If you missed it, don't worry—we're doing it again!
Check back soon for more info on #LuAnnLive2020!
LuAnn Nigara Live: It's About the Conversation was held from March 30th-April 1st, 2019 at the Hilton in Short Hills, NJ.
Photos by Mike Van Tassell, interiors photographer. Contact Mike today for your next project shoot or event.
Sponsored By: