Power Talk Friday: Molly Schoneveld: Leveling Up Your Interior Design Business to Celebrity Status
Episode 712 of A Well-Designed Business
®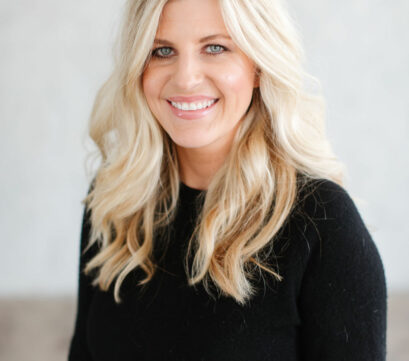 Today with Molly Schoneveld:
Welcome to A Well-Designed Business. Some of you aspire to be a designer that helps people in your community live better, feel better, and appreciate their spaces more. Others want to design for the high-end client, creating luxury spaces. But others want something a little bit different—to become celebrity designers featured on television and in major publications. Today, publicist Molly Schoneveld is going to share with us how you structure your career to strategically build up your persona and work toward that celebrity status.
Pick it apart:
LuAnn and Molly Schoneveld's Ah-Ha moments:
"What do you want to be known for? ONe of the commonalities between people who want to be on television and those who just want successful firms is that if you want to be known, you have to hone your own style." -Molly
"Having a point of view or a signature style…we all know designer colleagues that will design a beautiful Mediterranean home, or a Scandinavian design, or whatever it is, but what you're saying is that if you're going to be a celebrity designer, you have to dive into a niche." -LuAnn
"Certainly you can get publicity without a niche, if your projects are of a certain caliber. Getting your project placed is one thing. Trying to really build your personal brand and your studio brand is something else. So having a point of view is really the thing you need, if you want to take it to the next level." -Molly
More About Molly Schoneveld:
Molly Schoneveld founded The Storied Group in 2008 (under the name SW PR SHOP) to offer a unique point of view at the intersection of entertainment, design, and luxury lifestyle. She has over 15 years of experience in PR and marketing, beginning her PR career at PMK/HBH (now Rogers & Cowan PMK), where she worked with A-list talent, as well as on Oscar campaigns for directors, producers and films. In 2007, she left PMK to launch her sister-in-law's maternity line called Schone Maternity.
The line was enormously successful, being touted by O, The Oprah Magazine as "the really good guy of the month" for their dedication to fair labor factories and support of artisans across the globe. It was working with Rebecca that ignited Molly's entrepreneurial spirit, and while she loved the gratification of watching this new line prosper, she missed the diversity of working with more than one client. It wasn't long before she formed a partnership with a former PMK/HBH colleague Jennifer Weaver to begin SW PR Shop. The two grew the business together for nine years until Jennifer moved out of state. Molly took over the company and rebranded under the name The Storied Group. Career highlights Include putting the Interior design firm Hammer and Spear on the map as a design destination In the downtown L.A. Arts District, and helping to transform Golden Door, which had become a tired brand that was once a pioneer In the wellness industry, back Into what Conde Nast Traveler called In 2019, "The Most Iconic Spa." Molly has worked with such design talent as Drew Scott of Lone Fox Home, Kishani Perera, Hammer and Spear, Lisa Gilmore Design, Marie Flanigan Interiors, The Habitat Collective, Tracie Butler, and many others. Her first job was working for producer Brian Grazer at Imagine Entertainment, the year he won the Oscar for A BEAUTIFUL MIND. Molly has built a solid reputation providing great attention and care to every client and has proven success in getting results. She has secured cover and feature stories in domestic and international publications, including Architectural Digest, WSJ, Vogue, Vanity Fair, Veranda, InStyle, House Beautiful, Departures, New York Times, Robb Report, Sunset, as well as numerous television segments with a national audience.
Connect with Molly Schoneveld:
What's new with LuAnn Nigara
http://www.luannnigara.com/cob
Get The Goodies!
For checklists, resources, and extra goodies from A Well-Designed Business sign up for free here.
To Get on LuAnn's Email List, text the word designbiz to 444999!
Purchase LuAnn's Books Here:
Book 1: The Making of A Well – Designed Business: Turn Inspiration into Action
Book 2: A Well-Designed Business – The Power Talk Friday Experts
Pre-Order Book 3:A Well-Designed Business – The Power Talk Friday Experts Volume 2
Connect with LuAnn Nigara
LuAnn's Website
LuAnn's Blog
Like Us: Facebook | Tweet Us: Twitter | Follow Us: Instagram | Listen Here: Podcast
A Big THANK YOU to Today's Podcast Sponsor:
Kravet is always focused on making things easier for you. With Kravet's new website, finding the products you need is easier than ever. Designers can now search for more tailored results so you can get the exact search results you need, which in turn helps you create the best experience for your clients. Visit kravet.com today and try the new advanced search options for yourself.
Other Shows Mentioned:
#267 Rasheeda Gray: A Pipeline With Over 20 Interior Design Projects in Under 2 Years
#648 Marie Flanigan: Leveraging Relationships and Making Decisions in Interior Design