Power Talk Friday: LuAnn University, Even When You're Slammed. June 2021
Episode 680 of A Well-Designed Business
®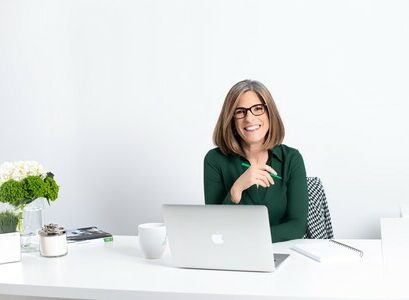 Today on A Well-Designed Business:
Welcome to a Well-Designed Business. It's Power Talk Friday! Business for 90% of us is absolutely bonkers right now, isn't it? Why is it when we are busy, we so easily throw aside the time to work on our business? Today, I want to talk about the importance of working on your business always, not just when it's convenient. On today's show, I am letting the LuAnn University instructors tell you about their amazing courses, and why now, more than ever, it is critical that we focus on our businesses.
LuAnn University Summer 2021:
5 Departments offering 8 courses for targetted instruction for profit and growth:
Process Leads to Profit Department

How to Build Systems Into Your Services, taught by Sara Lynn Brennan
Design-Build 201, taught by Kathleen Anderson

Profit is in the Numbers Department

Project Profitability 101, taught by Kimberly Merlitti
Online Bookkeeping 101, taught by Kathleen Anderson
Online Bookkeeping 201, taught by Peter Lang

Window Treatments for Profit

The Proven 7-Step Sales Process, taught by Jessica Harling

Marketing for Profit

Visibility for Creatives, taught by Rachel Moriarty
Video for Creatives, taught by Arianne Bellizaire

Expand Your Mind, Grow Your Profit

Courses coming soon! Check back for the Fall Session.
Get to Know the Instructors:
What's new with LuAnn Nigara:
http://www.luannnigara.com/cob
Inside Voice, Outside Voice Charity Events
Get The Goodies!
For checklists, resources, and extra goodies from A Well-Designed Business sign up for free here.
To Get on LuAnn's Email List, text the word designbiz to 444999!
Purchase LuAnn's Books Here:
Book 1: The Making of A Well – Designed Business: Turn Inspiration into Action
Book 2: A Well-Designed Business – The Power Talk Friday Experts
Pre-Order Book 3: A Well-Designed Business – The Power Talk Friday Experts Volume 2
Connect with LuAnn Nigara
LuAnn's Website
LuAnn's Blog
Like Us: Facebook | Tweet Us: Twitter | Follow Us: Instagram | Listen Here: Podcast
Other shows mentioned: