Power Talk Friday: Stephen Karlisch: Professional Tips for Getting More Out of Your Interior Design Photoshoots
Episode 369 of A Well-Designed Business
®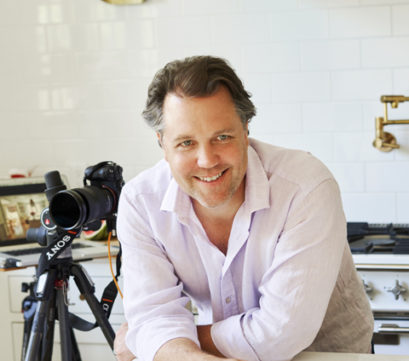 Welcome to Power Talk Friday! Today we are really very happy to introduce you to photographer Stephen Karlish, from Dallas, Texas. Stephen began his career pre-internet, so he has seen the rise of social media and online sharing either make or break the careers of numerous designers. He has learned that the key to any creative environment is collaboration. We live in an image-based society today and designers really need to create a strong online presence. So they need to collaborate with experienced photographers to get the kind images that will be sure to drive traffic their way. Listen in today to find out what Stephen has to say about how a great photographer can really help you, as a designer, to build your brand identity and your online presence.
Stephen started out in the world of photography assisting commercial photographers in the late 90's. In the early 2000's he started photographing interiors for both local and national publications like Southern Accents, Veranda, Elle Decor, and AD, mainly focusing on documenting local Texas designers' work for their portfolios and ads. Based on his experience, Stephen really wants to help designers to take the photography aspect of their projects seriously. Listen in today to get some really helpful advice and tips from Stephen.
Show highlights:
The really awesome business partnership that Stephen has with his wife.
Pulp Design Studios really inspires Stephen!
It really takes a lot of practice to get your personality to really come through on a video.
What it takes to create a really great a photo shoot on location.
Working seamlessly as a team for incredible outcomes.
Really great shots can be used for years.
As a young designer, it's really worth investing in your brand imagery right now.
Doing it right!
Some tips for getting the best shots on a regular budget.
Working with stylists and floral designers.
The importance of doing pre-shoot scout shots.
The benefits of working with a stylist for your photos.
How to find the right stylist to work with.
Designing projects to completion.
Creating portfolio shots on a studio wall.
Some tricks that a photographer can do to create incredible shots.
The best business advice that Stephen has ever been given.
Links:
Stephen's Website – Stephen Karlisch
Instagram: @stephen_karlisch_photo
Facebook: Stephen Karlisch
Twitter: Stephen Karlisch
Previous shows mentioned in this episode:
Pulp Design Studios #176 and #310