Power Talk Friday: Raquel Langworthy: Partnering with Your Interiors Photographer
Episode 343 of A Well-Designed Business
®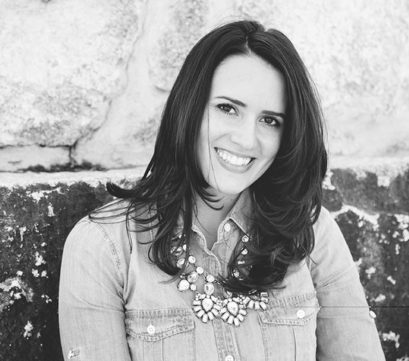 Welcome to this week's Power Talk Friday! We have Raquel Langworthy, a lifestyle, and interiors photographer, with us. Rachel's philosophy is one of partnering very closely with her clients, so today we are going to be talking to her about how she does that with her designer clients, by creating with them a thorough and detailed relationship, working with them side by side and supporting them all the way. Listen in to find out more.
Raquel is a Lifestyle and Interiors photographer based in Berkeley Heights, New Jersey. She services mainly the east coast but she's traveled the country for various photography assignments for both documentary storytelling and interiors. Raquel has recently been published in NY Cottage & Garden, for their cover story, as well as in many other online publications such as Domino.com and Architectural Digest online. Raquel moved to New Jersey two years ago, and although she still feels new to the NJ market she has had the pleasure of working with a host of talented interior designers and architects to capture their work and portraits. Her focus in photography is naturally lit bright spaces. Her goal when photographing interiors is not only to capture the overall space but captivate an audience through visual storytelling and well-styled compositions. Listen in to find out what Raquel has to share on the show today.
Show highlights:
How Raquel starts her relationship with a new client.
The importance of using the right styling to create the perfect composition.
Why Raquel does not email her clients.
How Raquel prepares for a shoot.
Raquel also assists with the styling at times.
Photographing a full house really takes a whole lot of styling!
Raquel and Charlotte's work was featured recently on the cover of NY Cottage and Garden, and also in a ten-page article.
How to tell if it's really worth investing in a talented stylist for a photo shoot, or not.
What Raquel has learned from previous episodes of the podcast.
Why you really have to be ready, to work nationally.
The different specialties and skill sets of photographers.
Some things to look out for when taking photos with your iPhone.
Some tips for working with a photographer.
Some tips for designers, when thinking about hiring a photographer for a project.
Previous episodes mentioned on the show.
Amy Flurry #108 and #323
Links:
Website – Raquel Langworthy
Instagram – Raquel Langworthy Photography
Facebook – Raquel Langworthy Photography