Power Talk Friday: Evelyn Roberts & Shayna Pellino: A Virtual Team for Your Interior Design Business
Episode 923 of A Well-Designed Business
®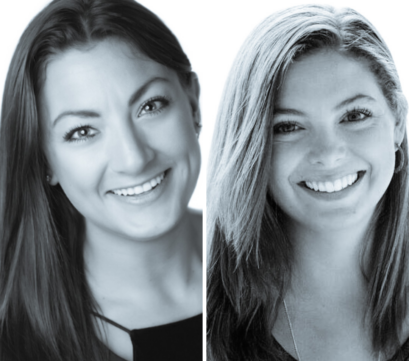 Today With Evelyn Roberts & Shayna Pellino:
Welcome to a Well-Designed Business. We all know the power of outsourcing. But if you've outsourced before, or if you're just considering it, you also know that it comes with its own set of headaches—from figuring out what you need to hiring to onboarding.  My guests today Shayna Pellino and Evelyn Roberts, creators of 4D Biz, understand that very well. 4D Biz is essentially a virtual team for interior designers, providing the strategy, the marketing, the admin, and even design support at the level you need for your business. Learn how their set up supports designers and why a virtual team might be right for you!
Pick It Apart
[1:02] Shayna shares her design story and how the mistakes she made led to 4Dbiz.
[17:00] Evelyn and Shayna begin to discuss the 4 pillars of support 4Dbiz offers for designers.
[19:46] Shayna and Evelyn break down how they offer business development help to designers
[24:08] Evelyn and Shayna unpack how a virtual marketing team for designers works.
[37:35] Evelyn and Shayna discuss the ways 4Dbiz offers design assistance.
[42:46] Shayna and Evelyn talk about admin support for interior designers.
LuAnn Nigara, Evelyn Roberts & Shayna Pellino's Ah-Ha Moments
"The business can suck the soul out of you if you are overworked, if you are not getting the money that you deserve and you are just putting in endless hours and you're not feeling it in your bank account." -Shayna
"This new way of doing business is I'm all about it because every single person that works for me has a skill set in an expertise that has been identified as their superpower." -LuAnn
More About Evelyn Roberts & Shayna Pellino
About Shayna:
Shayna Rose is the CEO and Founder of both Shayna Rose Interiors and 4Dbiz. Shayna never expected to create the modern business model that would change the way interior designers run their business! 4Dbiz was born out of her own experience, failures, successes, and needs as an interior designer/business owner. After working in the interior design industry for three years, Shayna knew she had to set out on her own. Working for someone else, Shayna was astounded by the unnecessary obstacles that she was working with – from overly-extended lead times, to a lack of custom solutions, to poor service all along the supply chain. She truly felt she had no choice but to start her own business and revolutionize the industry standard. In 2017, Shayna Rose Interiors was born, followed by 4Dbiz in 2019. Shayna's guiding principle is "Everyone wins." She is most inspired by what other people see as problems. She is a solution-oriented visionary, hell bent on changing people's lives with her ideas and execution – starting with the design industry.
About Evelyn:
Evelyn Roberts is the Co-Founder and Chief Marketing Officer of 4Dbiz. After 4 years working in digital marketing for small businesses and tech startups, Evelyn joined Shayna Rose Interiors in 2019. Since then, she has been focused exclusively on marketing for interior designers. Working with design businesses all over the country, she helps interior designers refine their brand, create concise and powerful messaging, optimize for search engines, and set up automations that save time and achieve results. Evelyn's philosophy for marketing in the interior design industry is "less is more." Understanding the hectic interior designer/business owner lifestyle, she helps designers hone in on the marketing initiatives that will make measurable progress toward their most critical business goals, within their budget.
Connect with Evelyn Roberts & Shayna Pellino
Client testimonial, Hannah Lowe Interiors
Client testimonial, Leone Interior Designs
What's new with LuAnn Nigara
http://www.luannnigara.com/cob
A Big Thank You to Our Keynote Sponsors:
Get The Goodies!
For checklists, resources, and extra goodies from A Well-Designed Business sign up for free here.
To Get on LuAnn's Email List, text the word designbiz to 444999!
Purchase LuAnn's Books Here:
Book 1: The Making of A Well – Designed Business: Turn Inspiration into Action
Audiobook: The Making of A Well – Designed Business: Turn Inspiration into Action
Book 2: A Well-Designed Business – The Power Talk Friday Experts
Book 3: A Well-Designed Business – The Power Talk Friday Experts Volume 2
Connect with LuAnn Nigara
LuAnn's Website
LuAnn's Blog
Like Us: Facebook | Tweet Us: Twitter | Follow Us: Instagram | Listen Here: Podcast