Power Talk Friday: Carrie Flynn: Launching an Online Product or Service With Simplicity
Episode 791 of A Well-Designed Business
®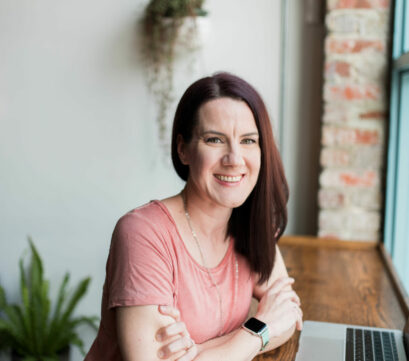 Today With Carrie Flynn:
Welcome to a Well-Designed Business. Today Carrie Flynn, owner of Virtual Simplicity, LLC. is joining us to talk about all things, launching. Listen, I've launched a lot of successful programs; Money, Mindset & Sales, the Power Talk Friday Tour…but I would be lying if I said I did it all by myself and knew exactly what I was doing in terms of the TECH side. Thank God for my team! We, as creatives, have the brains, expertise, and superpower, but launching can be overwhelming.
Carrie is a certified Master Marketer and Launch Manager and is here to prepare us for what to expect (including the roller coaster of emotions), do, and not to do when it comes to launching a new product or service. Enjoy!
More About Carrie Flynn:
Carrie Flynn is the owner of Virtual Simplicity, LLC., which specializes in helping our clients get their online programs created, designed, and ready to launch with simplicity and ease, so they can launch + maximize profits fast. We offer custom funnel design + tech setup in Kajabi, and full launch management strategy/support. Carrie loves yoga, her daily coffee, British TV shows and movies, and college football (Go Gators!). She's been married to her husband for 17 years, and together they have two daughters, ages 13 and 5. Carrie lives in the Mount Dora, FL area with her family.
Pick it apart:
[1:50] Carrie explains what it means to be a certified master marketer and certified launch manager.
[10:30] Carrie gives some ideas you can take on your own to vet your launching idea to see if it will even work.
[23:55] Carrie gets more in depth on how to prepare for the emotional side of a launch.
[37:40] Do you need to invest in ads and if so, what is a healthy budget?
LuAnn and Carrie Flynn's Ah-Ha Moments
"The clientele for your one on one business, won't necessarily be the same clientele for your new launch." – Carrie Flynn
"You could have come up with an awesome idea that your people don't need. They want to buy a transformation" – Carrie Flynn
"The vehicle is your choice to decide how you want to put your idea out there." – Carrie Flynn
"Like I always say, if you are going to do it, do it like a business." – LuAnn Nigara
Connect with Carrie Flynn
What's new with LuAnn Nigara
Power Talk Friday Tour at High Point
Exciting Windows! Build a Better Business Registration
http://www.luannnigara.com/cob
Get The Goodies!
For checklists, resources, and extra goodies from A Well-Designed Business sign up for free here.
To Get on LuAnn's Email List, text the word designbiz to 444999!
Purchase LuAnn's Books Here:
Book 1: The Making of A Well – Designed Business: Turn Inspiration into Action
Book 2: A Well-Designed Business – The Power Talk Friday Experts
Pre-Order Book 3: A Well-Designed Business – The Power Talk Friday Experts Volume 2
Connect with LuAnn Nigara
LuAnn's Website
LuAnn's Blog
Like Us: Facebook | Tweet Us: Twitter | Follow Us: Instagram | Listen Here: Podcast
Other Shows Mentioned:
EPISODE 32 Robin Baron – The President of ASID NY Metro Chapter Talks with us about PR and Brand Development
EPISODE 540 Robin Baron: Strategic Thinking on Product Development
EPISODE 474 Bria Hammel: Keys to Scaling Your Interior Design Firm
EPISODE 731 Chloe Mackintosh: Chloe Mackintosh: How She Went From Blogger to Interior Designer
EPISODE 476 Amanda Hamilton: Running a Mid-Size Firm & Creating Additional Revenue Streams
EPISODE 687 Demetrius Robinson: Show Up & Do The Work
EPISODE 701 Kristen Rivoli: New Brand, New Year: How Rebranding Can Work for Interior Designer