Laura Martin Bovard: Do You Run Your Interior Design Business From Ego or Soul?
Episode 762 of A Well-Designed Business
®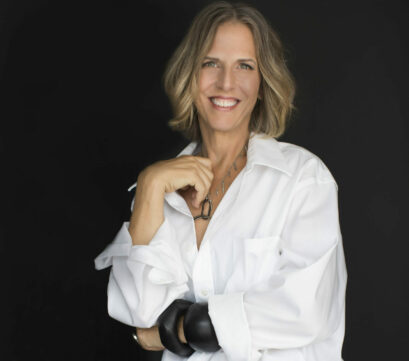 Today with Laura Martin Bovard:
Welcome to a Well-Designed Business. Today we're talking with Laura Martin Bovard, founder of LMD Interiors and Divine Hustler. After realizing how easily triggered she would get from certain employee types or certain things that happen in business, Laura decided to train herself to work from soul, rather than ego, which is commonly how we approach things.
I think that this episode is very relatable and after listening, you will be inspired to learn how to work more from soul too! You will hear how Laura's life has become more light, her business more successful, and how she was able to surround herself with like-minded, positive people. Laura really is a light herself and listening to her will give you hope for any challenges you may have.
Pick it apart:
[:55 part 1] Laura picks apart what she means by running your business from your soul, rather than your ego.

[12:55] part 1] The turning point for Laura that wasn't necessarily just one moment.

[4:15] part 2] Laura shares what she did to get into alignment with her soul.

[10:13] part 2] Things Laura has done to create a happy environment in her design firm.

[15:35] part 2] Laura tells us about her side hustle, Divine Hustler.
LuAnn and Laura Martin Bovard's Ah-Ha moments:
"When we love ourselves deeply, we give great service and great creativity to our clients." – Laura Martin Bovard
"When you find that project or client that you identify with and that feels good in every way, you start to attract more of that to you." – LuAnn Nigara
"We find who and what aligns with us and we know that when we feel lighter." – Laura Martin Bovard
More about Laura Martin Bovard:
My name is Laura Martin Bovard and I am the principal of LMB Interiors. Through my two-decades strong interior design practice, I've been privileged to hold space for my clients at times of transformation. Over the years I've witnessed the magic that happens when people realize that having a beautiful home is more than creating something visually pleasing; it's about building a home for your people: family, friends, community; while also creating a vision for and manifesting a personalized space that nourishes your soul's growth. I am wild about transformation. I create beauty wherever I go. I cannot not do this. My greatest joy is when I create an environment that is even better than what the client had imagined for themselves. I design in every style: Modern, Contemporary, Traditional, Spanish, Mediterranean, Craftsman, and more. I bring a warm, classic, and timeless approach to the aesthetic style that matches your heart, your community, and your space. I love to be of service, giving to others through my work and via philanthropy. When I am not designing homes and restaurants, I enjoy engaging in energy-rich life experiences, including cooking and entertaining and practicing the art of self-care with focused intention. I started LMB Interiors in 2002 when I was pregnant with my first child. The one-woman firm that began in my dining room has grown to include a team of top interior designers, all of whom are talented, dynamic, soulful, and share my values of authenticity, warmth, and a livable approach to interior design. As a group, we complement one another's contributions to the whole with a deep appreciation for our individuality while inspiring each other to thrive in a culture of collaboration and graciousness. We conceive beautiful environments where love, family, and community flourish. At LMB Interiors, we prioritize sustainable design. For us, that means working with local artisans and contractors, as well as using eco-friendly, earth-conscious materials and practices. As the company has expanded, so has my office space. Today, we are based in the elegant, urban-chic, and historic White Building in downtown Oakland.
Connect with Laura Martin Bovard
What's new with LuAnn Nigara
Inside Voice, Outside Voice Monthly Virtual Events
http://www.luannnigara.com/cob
Get The Goodies!
For checklists, resources, and extra goodies from A Well-Designed Business sign up for free here.
To Get on LuAnn's Email List, text the word designbiz to 444999!
Purchase LuAnn's Books Here:
Book 1: The Making of A Well – Designed Business: Turn Inspiration into Action
Book 2: A Well-Designed Business – The Power Talk Friday Experts
Pre-Order Book 3: A Well-Designed Business – The Power Talk Friday Experts Volume 2
Connect with LuAnn Nigara
LuAnn's Website
LuAnn's Blog
Like Us: Facebook | Tweet Us: Twitter | Follow Us: Instagram | Listen Here: Podcast
A Big THANK YOU to Today's Podcast Sponsor:
The way you handle your systems and processes makes all the difference in your business success. Time tracking, communication, product approvals—you don't have time to get bogged down in dealing with looking back and checking over these aspects of your business. When you automate with Mydoma, you increase your productivity and get to focus on the parts of your business you need to be focusing on—like sales. You can get started today and save 20% off your first three months at mydomastudio.com/awelldesignedbusiness