Mark Weaver: Tips for Elevating Your Interior Design Career
Episode 667 of A Well-Designed Business
®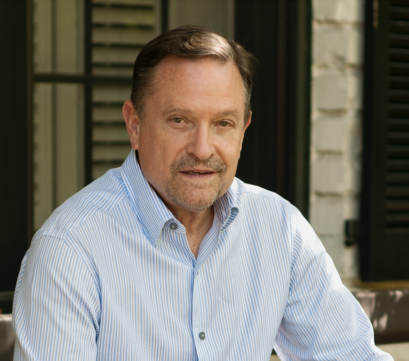 Today with Mark Weaver:
Welcome to A Well-Designed Business. Mark Weaver, an industry veteran launched his full-service LA-based design firm, Mark Weaver & Associates over thirty years ago. He's a design expert, travel lover, and also a lecturer in the business of design at UCLA. Learn what his design students are so eager to learn and how he's used travel to elevate his palette and create connections with his clients.
Pick it apart:
[21:24] Mark shares his advice to young designers entering the job market
[31:30] Mark shares who his own mentors in design, business, and personal life
[35:14] LuAnn and Mark discuss how travel informs design
[42:35] LuAnn and Mark talk about travel experience as a means of making your client comfortable with you
[47:57] Mark explains his philosophy on continual learning
[50:33] Mark shares the importance of gaining experience as a designer
LuAnn and Mark Weaver's Ah-Ha moments:
"Ignorance is not an asset, intelligence is." – Mark Weaver
"Surround yourself with successful, positive people." – Mark Weaver's friend and mentor, Donald
"You want to be around people who elevate you." – Mark Weaver
"Travel is magic and an instrumental part of my career." – Mark Weaver
More About Mark Weaver:
Over thirty years ago, Mark Weaver launched his eponymous, full-service design firm, Mark Weaver & Associates, headquartered in Los Angeles.
MWA's extensive portfolio covers a diverse and distinctive body of work including residential installations, private aircraft, yachts and private island retreats. The firm's work has spanned projects from Los Angeles to New York, restorations of historic estates in Nantucket and Santa Barbara, a townhouse in London, renovations and interiors for a 16th century palazzo in Piacenza, Italy. In addition, MWA has completed prestigious private corporate installations, including offices, for Fortune 500 companies.
In response to the recent stay at home orders, Mark developed a weekly Instagram live series, Designers at Home. It is a casual and informative discussion between Mark and fellow colleagues in the architecture and design industry. The half hour Instagram Live addresses all things design and architecture related, along with personal anecdotes and inspiration. Recent guests have included set director and three-time Emmy Award nominee, Peter Gurski, one of America's leading sculptors Sabin Howard, renowned architect and artist Leo Marmol, art advisor extraordinaire Barbara Guggenheim, and Eleanor Schrader, Distinguished Instructor at UCLA Extension's Architectural and Interior Design Program.
Mark regularly lectures at UCLA's interior design program discussing topics such as business procedures, conducting oneself as a professional, the responsibilities as a designer, and resourcing materials. He is a founding member of both the Los Angeles Museum of Contemporary Art and The Institute of Classical Architecture & Art as well as a member of the Decorative Arts Council for LACMA and a patron of the Los Angeles Opera. Mark has been recognized by a breadth of national and international publications, earning him a loyal following of clients around the world.
Connect with Mark Weaver:
What's new with LuAnn Nigara
http://www.luannnigara.com/cob
Get The Goodies!
For checklists, resources, and extra goodies from A Well-Designed Business sign up for free here.
To Get on LuAnn's Email List, text the word designbiz to 444999!
Purchase LuAnn's Books Here:
Book 1: The Making of A Well – Designed Business: Turn Inspiration into Action
Book 2: A Well-Designed Business – The Power Talk Friday Experts
Pre-Order Book 3: A Well-Designed Business – The Power Talk Friday Experts Volume 2
Connect with LuAnn Nigara
LuAnn's Website
LuAnn's Blog
Like Us: Facebook | Tweet Us: Twitter | Follow Us: Instagram | Listen Here: Podcast
A Big THANK YOU to Today's Podcast Sponsor:
You're busy, I get it. But are you the good kind of busy? The kind of busy that has you working on amazing projects with clients who trust you? Or, are you the kind of busy that stresses you out, and has you buried in admin work?
It's time to take back your time, and get the platform that will become the core of your thriving design business – it's time to get on Mydoma Studio.
And there's never been a better time, because right now they're having their Merry Month of May Sale, where you can get a whole 20% off any new annual plan subscription.
So become the good kind of busy with Mydoma, and head on over to mydomastudio.com/merrymay to take advantage of one of their best deals of the year!