Window Treatment Friday Ep. 13: On-Air Coaching with Vita
Episode 636 of A Well-Designed Business
®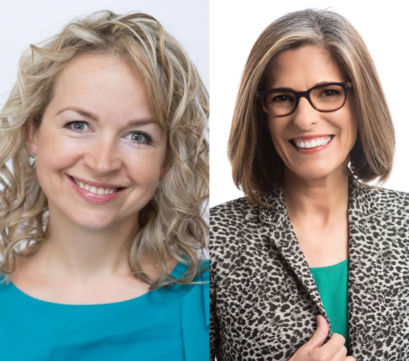 Today with Vita Vygovska
For Window Treatment Friday, LuAnn and Vita conduct a live coaching session around a big issue that so many businesses encounter when they scale—clients wanting you on their project, not your staff. Listen to see how LuAnn advises Vita and prepares her to eliminate her problem with confidence and some carefully chosen words.
LuAnn and Vita's Aha-Moments
"Having the combination of a virtual hug and a little bit of a whip is very unique." – Vita Vygovska
"If you only get comfort, then you don't learn how to avoid that the next time." – LuAnn Nigara
"If I don't press you and urge you to find the place where only you could have changed the outcome, you're destined to repeat it." – LuAnn Nigara
"We can go back and own the moment." – LuAnn Nigara
Picking It Apart
[11:34] LuAnn shares why we could all benefit from coaching
[16:13] Vita shares the struggle she is having in her business
[19:17] LuAnn gives an example of how she solves the same problem at Window Works
[26:02] Vita asks LuAnn to help her solve a nuance of her original struggle
[30:08] Vita asks LuAnn to help her solve a second nuance of her original struggle
[38:37] LuAnn shares a funny story about what happened when she didn't take her own advice
More About Vita Vygovska
Vitalia Vygovska (Vita for short), CWFP, MBA, is an award-winning window treatment specialist, author, speaker, mom, wife, and a ballroom dance enthusiast.  Her company, Vitalia, Inc, provides all-encompassing concierge-level, tech-driven fabrication, measurement, installation, and project management services exclusively for interior designers.  In business for over a decade, Vita and her team are experts in their narrow field, providing designers with superb quality product and excellent communication.  Most importantly, they take off the stress, save time, and give peace of mind in the job is well-done.
What's new with LuAnn Nigara
http://www.luannnigara.com/cob
Get The Goodies!
For checklists, resources, and extra goodies from A Well-Designed Business sign up for free here.
To Get on LuAnn's Email List, text the word designbiz to 444999!
Purchase LuAnn's Books Here:
Book 1: The Making of A Well – Designed Business: Turn Inspiration into Action
Book 2: A Well-Designed Business – The Power Talk Friday Experts
Connect with LuAnn Nigara
LuAnn's Website
LuAnn's Blog
Like Us: Facebook | Tweet Us: Twitter | Follow Us: Instagram | Listen Here: Podcast
A Big THANK YOU to Today's Podcast Sponsor
Kirsch is a reliable go to resource for all of your drapery hardware needs. Have you heard about all of the features Kirsch has built into their motorized Briza rod? Let me tell you a few: Motor mounts to the back of the track which allows a seamless look if you have motorized and cord or baton traverse rods in the same room.
The Drapery fabrication specs do not need to change between cord or baton controlled draperies and motorized draperies– this is nice- cuts down on errors— ask me how I know–lol No additional returns or any special instructions– also very nice feature Limits are set automatically after installation remote control is radio frequency and easily pairs with the motorTug feature; when drapery is pulled the motor will traverse the draperyNew Neo Smart Controller allows for easy integration with third party home systems.
So go to Kirsch.com today, find the dealer in your area and learn how Kirsch can help you on your next window treatment project.