East End Interiors: An Inside Look At The Design Trade Furniture Industry
Episode 621 of A Well-Designed Business
®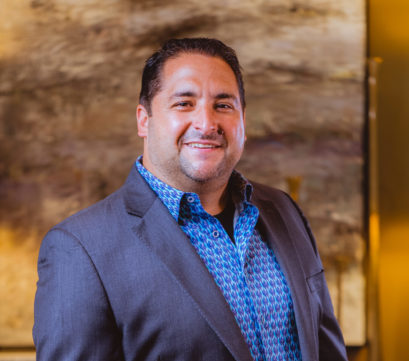 Today with Sal Campitello of East End Interiors :
Today on the show I sit down with Sal Campitello of East End Interiors, a trade furniture showroom for designers. With 30 years in business, everyone at East End is dedicated not only to providing quality furnishings that designers can offer their clients, but an immersive partnership full of education, assistance, trust, and value. Tune in to hear an insider look at the design trade furniture industry and how you can get more out of it.
More About Sal Campitello:
For over a decade, Salvatore Campitiello of East End Interiors has been a local industry leader in the interior design field.  After serving as President of the Long Island Chapter of the Interior Design Society, Sal realized the importance of investing his time in talking about effective business strategies with both existing and future interior designers.  Sal's excellent reputation as an entrepreneur, problem solver, and business advisor has led the talented East End Interiors team to create an incomparable Designer Showroom experience, exclusively to the trade.
Family is what makes East End Interiors special.  Founded by Rosalba Campitiello over 30 years ago, she was later joined by her husband Nick and two of their children, Enza and Sal.  Together, with a dedicated staff, designers have the support of an experienced team behind them.  This unique model is centered on the success of the interior designer. Visit eastendinteriors.com to learn more
Connect with East End Interiors
What's new with LuAnn Nigara
http://www.luannnigara.com/cob
Get The Goodies!
For checklists, resources, and extra goodies from A Well-Designed Business sign up for free here.
To Get on LuAnn's Email List, text the word designbiz to 444999!
Purchase LuAnn's Books Here:
Book 1: The Making of A Well – Designed Business: Turn Inspiration into Action
Book 2: A Well-Designed Business – The Power Talk Friday Experts
Pre-Order Book 3: A Well-Designed Business – The Power Talk Friday Experts Volume 2 
Connect with LuAnn Nigara
LuAnn's Website
LuAnn's Blog
Like Us: Facebook | Tweet Us: Twitter | Follow Us: Instagram | Listen Here: Podcast
Other Shows Mentioned:
#557 Power Talk Friday: Desi Creswell: Develop Your CEO Mindset
#554 Power Talk Friday: Traci Connell: Buy Wholesale for Profit
#504 Eric Ross: Operating His Design Firm Like a Retail Store
#482 Cheryl Clendenon: Small Business, Think Big