Jenna Gaidusek: How to Build an Online Business in Interior Design
Episode 618 of A Well-Designed Business
®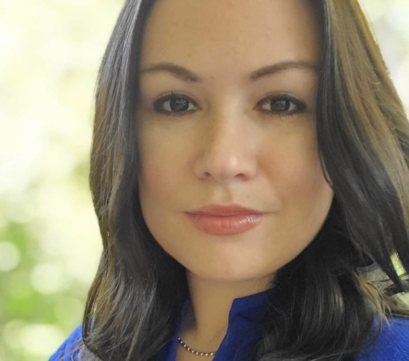 Today with Jenna Gaidusek:
Welcome to A Well-Designed Business. Today, I'm diving into the world of e-design with Jenna Gaidusek. She built her online firm to generate passive income and take control of her time back. But as we all know, passive income takes planning and work. Jenna's giving us an inside look at her system and tips for how all designers can make it work for them!
Pick it apart:
LuAnn and Jenna Gaidusek's Ah-Ha moments:
"You wanted to manage and control the time you spend, so you actively worked to put processes and systems in place to execute online design." -LuAnn
"What we do needs to be conveyed visually for people who might not have the vision like we do in our head to be able to actually see it." -Jenna
"I know this is a lot of work, but it's work that gets done to a certain extent once, then re-tweaked and revised." -LuAnn
"The Pretty"
More About Jenna Gaidusek:
Jenna Gaidusek eDesign Tribe Inc founder, eDesign U, Jenna Gaidusek Designs
Jenna founded the eDesign Tribe Facebook group in July 2018 with the goal to provide her unique virtual design experience and skills to a community of like-minded industry professionals.
Her goal was to create an encouraging space for virtual design to thrive and prosper. Though she has a Bachelors Degree in Interior Design, she believes eDesign isn't limited to those with a list of credentials after your name but instead, how different industry members adapt their unique business to the online world.
Now with 5+ years of eDesign exclusive offerings ranging from 1:1 clients to online courses and passive income, Jenna thinks outside the box for the industry's future and shares ALL her knowledge with the eDesign Tribe community and her students through eDesign U.
She is striving to change the stigma of remote design to show designers that eDesign (AKA electronic Design) can mean a variety of things and can be adapted to any interior design industry business model as a way to streamline processes, make extra income or produce exceptional visual presentations for clients near and far.
Connect with Jenna Gaidusek
What's new with LuAnn Nigara
We are having a party! Join us for the live launch of our newest book on December 10th, at [6:30]PM EST!! Did I mention It's a FREE event? RSVP here!
http://www.luannnigara.com/cob
Get The Goodies!
For checklists, resources, and extra goodies from A Well-Designed Business sign up for free here.
To Get on LuAnn's Email List, text the word designbiz to 444999!
Purchase LuAnn's Books Here:
Book 1: The Making of A Well – Designed Business: Turn Inspiration into Action
Book 2: A Well-Designed Business – The Power Talk Friday Experts
Book 3: coming soon! Join us for a free book launch party on December 10th, at [6:30]PM EST! RSVP here!
Connect with LuAnn Nigara
LuAnn's Website
LuAnn's Blog
Like Us: Facebook | Tweet Us: Twitter | Follow Us: Instagram | Listen Here: Podcast
A Big THANK YOU to Today's Podcast Sponsor:
Mydoma Studio is your complete interior designer toolkit; workflow software to organize design projects from beginning to end and a thriving design community. No matter where your client or team is located, work remotely or in-person seamlessly! You can get started at signup.mydomastudio.com/awelldesignedbusiness.
Other Shows Mentioned:
#209 Savour Partnership – Why You Need to Build an Email List
#458 Power Talk Friday – Savour Partnership: Designing Wealth Into Your Business
#611 Seasonal Living: An Interior Design Virtual Showhouse Like No Other
#466 Power Talk Friday: Nicole Heymer: You've Defined Your Brand…Now What?
#418 Power Talk Friday: Sarah Durnez- Hiring an Interior Design VA Professional