Catherine Hersacher: Going From a Big Interior Design Market to a Small Interior Design Market
Episode 328 of A Well-Designed Business
®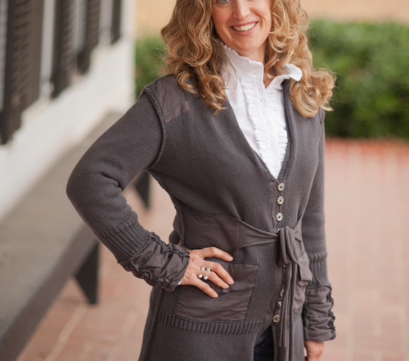 Welcome to today's show! We are very happy to introduce you to Catherine Hersacher, the founder of Bespoke Fine Interiors in Aiken, South Carolina. On the show today Catherine talks to us about how she translates and brings her worldly exposure and background to the small-horse community of Aiken. Running an interior design firm in a small, tight-knit community has some very specific challenges, but there are pro's to it as well. On today's show, Catherine also talks a bit about her consultation process. She is able to achieve a design for any project that is cogent with her client's tastes and context. Listen in today to find out more about working as an interior designer in a smaller market.             
Catherine, originally from Massachusetts, founded Bespoke Fine Interiors in Aiken South Carolina in 2012, with fourteen years of design experience behind her. She previously worked for some of the top firms in the country, in the high-end residential and ultra-exclusive hospitality sectors of the design industry. Catherine gained invaluable knowledge in the luxury residential design field while working in Palm Beach, Florida. Then, moving to the Northeast, Catherine joined an exclusive hospitality design firm as an interior designer and specifications manager. Many of the projects were five-star and boutique properties, including hotels, clubhouses, residential towers and conference centers. These projects were often located all around the globe. Catherine was part of the Asia team and was frequently sent to present and conduct site visits in China and Hong Kong. Listen in to find out what Catherine has to share on the show today.
Show highlights:
Catherine discusses her backward approach to her career.
Catherine's return to school to get an undergraduate degree in architecture and a master's in product design.
Giving in to her horse addiction and moving to Aiken South Carolina.
The importance of setting your limits.
How Catherine manages to find the right work-life balance.
The type of design projects that Catherine works with, in Aiken.
Saying 'yes' to repeat work.
Catherine explains her superpower.
What Catherine loves the most about the market that she works with.
The awesome relationship that Catherine has with her current clients.
Working with a mid-level market.
All of Catherine's work comes from word-of-mouth and most of it comes from builders.
Why Catherine does not specialize in any particular market.
What Catherine finds the most challenging part of her work.
About Catherine's relationships with her contractors.
Why Catherine never thought that she would ever own her own business.
The way that Catherine has grown since starting her own business.
Catherine describes her initial consultation process.
Having the budget conversation in the first fifteen minutes of the consultation.
Other episodes mentioned in this show:
 Links:
Website: Bespoke Instagram: Bespoke Fine Interiors  @bespokefineinteriors Facebook: Bespoke Fine Interiors