327 : Chaney Widmer: How to Launch An E-Design Business
Episode Ep of A Well-Designed Business
®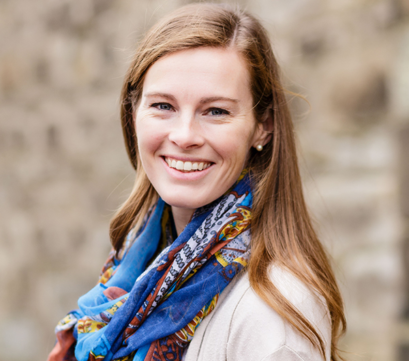 Welcome! Today we're really excited to have Chaney Widmer, the founder of Mix and Match Design Company, back with us- and she is also the sponsor of today's show!  (She was previously in episode #260.)  We were really impressed when we first met Chaney because she was so well-spoken, so poised, and so directed and focused about her business. We were also really impressed with the way that Chaney's whole business is completely E-design and that she doesn't do any client-facing in-the-house work at all. Listen in today to find out more about Chaney's niche.
Mix & Match Design Company was founded by Chaney Widmer in 2015 with the goal of making interior design services accessible and affordable for everyone. By harnessing the power of technology and using innovative online tools, Mix & Match has been able to help folks create homes that they love in a fun and efficient way – all online through "e-design" -while maintaining a personal touch. She wants to take the intimidation out of interior design – whether you are starting from scratch on a brand new home or redesigning a room that's ready for an update, she's ready to help!
Over the past several years, Mix & Match has grown into a multi-faceted business that serves not only clients but other interior design businesses as well. On the client side, Chaney offers one-on-one e-design packages, and also shares inspiring and educational design content to a broad audience through twice-weekly blog posts and on social media. In February 2018, she expanded into the "B-to-B" world and released an online course for designers (or aspiring ones!) who want to launch their own online interior design businesses. This self-paced course is released a few times a year and provides a "quick start" guide to getting an e-design business up and running. Enabling others to pursue their goal of starting a design business is a passion of Chaney's, and she's very excited to help them succeed! Mix & Match Design Company is based in the great city of Philadelphia and serves clients locally and nationally.
At the end of the last show with Chaney, we mentioned that she was in the process of coming up with a course for her interior design colleagues who are interested in learning about how to run a profitable and effective E-design business. She has subsequently come up with that course. It's called How To Launch An E-design Business, and it will launch on the 4th of June 2018. Today we will be talking to Chaney about exactly what is in her course and she will also explain how it works. Listen in to find out what Chaney has to share with you today.
Show highlights:
E-design is really flexible- it can either be your entire business or used as a side-hustle.
The in-depth nature of Chaney's course.
The way that Chaney has taken this aspect of design and systemized it.
How Chaney's course will really save you time.
How the principals in the course will be a good foundation for your design business.
Chaney's course is recorded, so you can do it in your own time and at your own pace.
The course can also be used to get the junior designers or design assistants who work for you up to speed.
The major topics that are in the four videos in the course.
Chaney really has her marketing well locked down!
Chaney's belief is that designers should be providing everything that their clients need.
Finding the right process for your clients.
Most people accept that Chaney is an E-designer and so she won't go and do in-person consultations.
The feedback that Chaney has had from designers who have purchased her course.
Chaney's goals for the course that she created.
Chaney is offering a free download from the course.
What you will learn from the workbook of the course.
Who the course is tailored for.
Links:
To get your free download of The start-up checklist for an E-design business go to http://www.bit.ly/edesignbizchecklist.
You can find Chaney's course How To Launch An E-design Business at   http://www.bit.ly/edesignbizchecklist  or at http://www.bit.ly/edesigncourse.
To get onto Chaney's email list go to the course landing-page at E_Design Course.
How To Launch An E-Design Business course
These are her other links: "Startup Checklist": E_Design
Mix & Match Design website: Mix And Match Design
Mix & Match Design Company on Instagram: @mixandmatchdesigncompany
Facebook: Mix & Match Design Company