Power Talk Friday: Sandra Funk: Stop Apologizing and Start Communicating
Episode 845 of A Well-Designed Business
®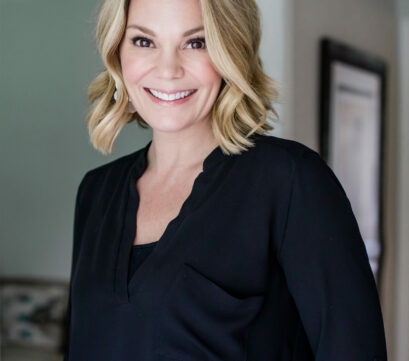 Today's Show is Sponsored by the "Interior Design Standard."
Welcome to a Well-Designed Business. On today's sponsored show, Sandra Funk is here to share all the details of her upcoming course, the "Interior Design Standard".
I'm so excited to share Sandra Funk's business program, the "Interior Design Standard", with you because I know it will be the best investment for your business.
Enroll here: https://interiordesignstandard.com/luann
Today With Sandra Funk:
Welcome to A Well-Designed Business. Have you ever found yourself apologizing for delays due to elements that are completely out of your control (backorders, supply chain issues, labor shortage, etc.)? My guest today, Sandra Funk, believes it's time to stop apologizing.
Sandra shares her insights into why designers do this, why they need to stop, and how to take back control of your communication with your clients.
Pick It Apart
[1:30] Sandra picks apart why designers need to stop apologizing for things that are out of their control.
[7:28] LuAnn and Sandra discuss why setting expectations upfront is important.
[17:30] Sandra shares why and how she implements a restart fee when projects are delayed past a certain point.
[26:30] Sandra highlights the value of templates in the Interior Design Standard.
[35:11] Sandra breaks down the upcoming opportunity to join the Interior Design Standard.
LuAnn Nigara and Sandra Funk's Ah-Ha Moments
"You need to communicate the facts, accept our new reality, and get strategic on how you are going to stretch what you thought was going to be a six-month project into a year-long project." – Sandra Funk
"Just because it's not the client's fault, doesn't mean it's your fault or your responsibility to bear the burden of all the chips that fall because of whatever you're dealing with." – LuAnn Nigara
"You can't change labor shortages, you can't change supply chain issues, but you can change the way you describe it, the way you share the information, and the way you handle it internally, and that so much affects the way your client will handle it." – LuAnn Nigara
More About Sandra Funk:
Sandra Funk is the CEO and Principal Designer of House of Funk, a greater New York area design firm working wherever great clients need us.
This is interior design with a soul and a sense of place; reflecting your desires, personality, and style.
House of Funk creates thoughtful homes with an emphasis on clean lines and soulful touches, all rooted in tradition.
Sandra is an Accredited Professional for the Sustainable Furnishings Council.
Sandra's award-winning design work has been featured in publications such as Elle Decor, House Beautiful, The Huffington Post, Apartment Therapy, Aspire Design & Home, and Luxe Interiors + Design.
With almost two decades in the interior design industry, Sandra is launching the Interior Design Standard in the spring of 2020 – a template for designers to utilize her streamlined processes and business structure to bring joy and profit to their own design business.
Connect with Sandra Funk
Watch Sandra Funk's feature in LuAnn's new 3-part docuseries:
Watch the full 3-part Docuseries here. See behind the scenes of what it took to build A Well-Designed Business® podcast.
Other Shows Mentioned:
#801: Power Talk Friday: Sandra Funk: How Mistakes and Obstacles Led to Growth & Transformation
#753: Sandra Funk: How to Grow a Thriving Luxury Interior Design Business
#660: Sandra Funk: Level Up Your Business Through Mentorship, Coaching, and Classes. Sponsored Show: "Interior Design Standard"
#585: Sandra Funk: Helping Designers Improve Their Business Systems
#520: Power Talk Friday: Sandra Funk: The Interior Design Standard is Here!
#145: Sandra Funk of House of Funk: Why and How She Re-Branded her 10-Year-old Firm
#02: The Importance of Systems for a Profitable Interior Design Business With Sandra Funk Levy