A Special Visit with the Sr. Director of Merchandising for CuratedKravet.com
Episode 59 of A Well-Designed Business
®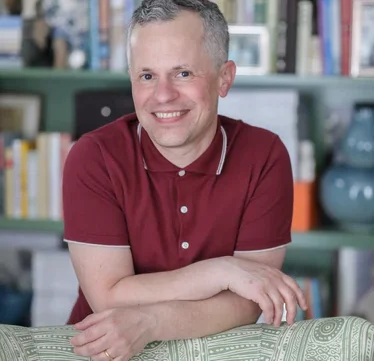 Guess what? This is our six month anniversary!
I have two very special shows for you this week. The first show we are going to meet one of the masterminds behind the fabulous curatedkravet.com platform. Curatedkravet.com is celebrating a few milestones of its own. This spring marked the one year anniversary of the hugely successful curatedkravet.com!
Our special guest today is Will Hunt Lewis, Senior Director of Merchandising of curatedkravet.com! In this position, he oversees all business done with merchandising and product development for all product categories. Today Will Hunt and I are going to talk all curatedkravet.com from quality, delivering times, to the designers that curate the rooms.
Will Hunt's previous experience includes One Kings Lane as Buyer of Furniture, and Jonathan Adler where he oversaw all aspects of merchandise planning for all distribution channels.  Prior to moving to New York, he owned his own home furnishings and gift retail store in Mississippi.
For the rest of the Show notes, please visit our website:
Website: http://windowworks-nj.com
If you haven't subscribed yet, please visit our social media at:
Instagram:    http://instagram.com/windowworks
Facebook:  https://www.facebook.com/windowworksnj
Twitter:   https://twitter.com/WindowWorks_NJ