LuAnn Nigara: Thoughts on Leading Your Business Through the Covid-19 Crisis
Episode 532 of A Well-Designed Business
®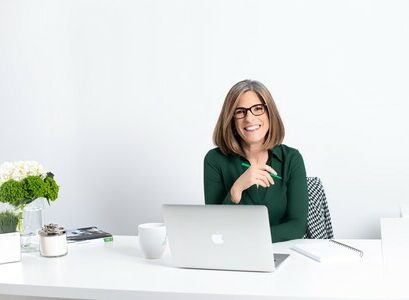 Welcome to A Well-Designed Business!
Did you miss the amazing "19 Hours" free virtual business summit that ran the week of April 6th through April 9th, 2020? If so, LuAnn will be filling you in on the industry's answer to the COVID-19 crisis that contains all of the incredible presentations and panel discussions that was originally planned for High Point Market Spring 2020.
Today's show is a replay of the solo presentation that LuAnn did on Thursday, April 9th, on "How to Lead Your Business Through the COVID-19 Crisis". She has some perspective here that is sure to interest you, whether you run a virtual team or a brick-and-mortar one because LuAnn has weathered several significant economic downturns during her career and came out stronger on the other side of it.
19 Hours was hosted by Mydoma Studio and sponsored by Kravet, Article, Jaipur Living, Monogram, Summer Classics,Gabby Home, Interior Design Society, and Revel Woods.
There were an average of 800 designers and business owners watching each and every live session! If you missed it, you can still get the video recordings. For the next couple of weeks, Mydoma Studio will graciously email you the entire video conference if you contact them here: My Doma Studio: 19Hours.
Just wait until you hear the presentations by some of the industry's top business leaders. There were 14 presentations and each one was stellar!
Show Highlights:
In LuAnn's first book, The Making of a Well-Designed Business: Turn Inspiration into Action, she emphasizes the importance of knowing your mission and your core values, and it's never been more important than now so you can be laser-focused in crisis.

LuAnn details the three areas that you should focus on:

Mitigate the losses.
Focus on sales and marketing.
Gratitude
There's wisdom in the saying, "The time to fix the roof is when the sun is shining."
Don't overreact but don't not act.
LuAnn describes the #1 mistake she made in the early '90s.
Think very carefully about the problems you are experiencing with the way you are living through the COVID-19 crisis, and how might you solve this for people in your circle who are experiencing the same things?
Be creative, be empathetic.
This is a good time to look inward. It is also a good opportunity to make sure you have your systems locked down.
If you could wave a magic wand, what would your business look like?
Look inward and be listening for what your lesson is in this. It could be personal or business, big or small.
Every day there is something to be grateful for.
Share and show grace with each other.
If you need to unplug, then unplug and own that.
It will take some ingenuity and intention to get through this, but you can do if!
Resources:
LuAnn's Website
LuAnn's Podcast – Please SUBSCRIBE, Rate & Review!
Purchase LuAnn's Book!
LuAnn's Blog
To Receive the Entire 19Hours Video Conference, Please Visit:
Book Mentioned:
The Making of a Well-Designed Business: Turn Inspiration into Action by LuAnn Nigara
Mentioned Episodes: