Eric Ross: His Process for Selling Accessories and the Reveal Install
Episode 505 of A Well-Designed Business
®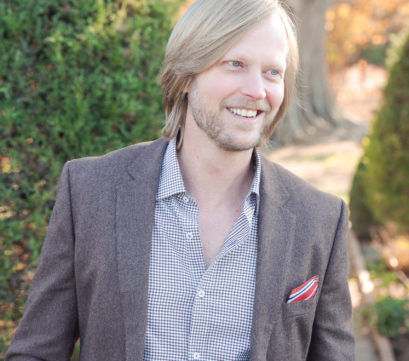 Welcome to our special bonus show! Today, as promised, we will be sharing our conversation with Eric Ross about his business philosophy, his process for selling accessories, and the way he manages his reveal install day. Eric's process is unique and very unusual. Be sure to listen in, to hear what he has to share.
Eric has been a professional decorator for more than twenty years. Although his preferred design style is traditional, he listens to his clients, to help them discover what they love, and what they respond to because he believes that everyone's home should represent who they are on their best day. Tune in today, to get some great advice from Eric!
Show Highlights:
Eric doesn't deliver a project piecemeal. He only reveals it when it's ready.
Eric takes risks when making purchases for his clients but they seldom ask to return items.
It is important to look at what you're trying to achieve, and the value you're bringing to people, and stick to that.
Know that your job is to make things beautiful and if something gets returned you have still done your job.
Eric loves to wow people at the install.
People who appreciate Eric's value and want a beautiful home will be willing to pay the price he's asking.
It's Eric's job to design a room to completion. It's the client's job to decide on the budget.
The designer needs to learn what makes the client tick.
Links:
Website: Eric Ross Interiors
Facebook: Eric Ross Interiors
Instagram: Eric Ross Interiors
Pinterest: Eric Ross Interiors
Mydoma Studio: A Well Designed Business