Amanda Hamilton: Running a Mid-Size Firm & Creating Additional Revenue Streams
Episode 476 of A Well-Designed Business
®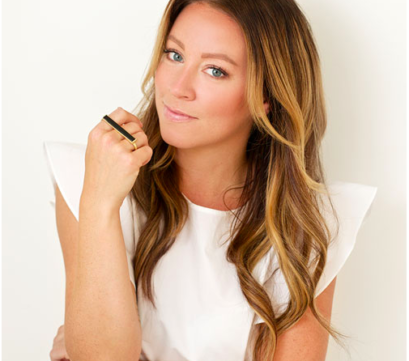 Welcome to the show! Today, we're featuring #risingdesigner Amanda Hamilton. Amanda's bold and unorthodox approach to design and business has made her one of the most sought-after designers in Western Canada. She is driven, focused, and has truly achieved a lot during her fifteen years of experience in the design industry. LuAnn is certain that the secret sauce to Amanda's success is that she is a first businesswoman and then an interior designer. In today's episode, Amanda talks to us about what goes into running a medium-sized business and creating extra revenue streams. Be sure to listen in to find out what she has to share.
Amanda has her Bachelor's degree in Applied Interior Design from Mount Royal University, she's earned her status as a Licensed Interior Designer through the National Council for Design Qualifications, and she is a Leadership in Energy & Environmental Design Accredited Professional. Amanda is dedicated to the career development of young women, so she mentors through the Harry G. Schaefer Mentorship Program. She has also mentored for the Women in Leadership and the National Council of Interior Design Education, and she is the current chair for the World of Choices committee for Junior Achievement of Southern Alberta, which focuses on career mentoring for young women. Amanda was the recipient of the 2012 Mount Royal University Horizon Award, which recognizes the outstanding achievements of alumni early in their careers. In 2016, Amanda launched a Travel Scholarship through her alma mater to promote design exploration. She was named as one of the 20 Most Compelling Calgarians by the Calgary Herald for 2018, n 2017, she was awarded the Top 40 under 40 by the Calgary Edition of Avenue Magazine and she received the Silver Stevie Award for Female Entrepreneur of Canada. And to top it all, her design studio was awarded Best in Calgary in the Interior Design category and received the Ones to Watch award by Western Living Magazine. Tune in, to find out more!
Show Highlights:
Amanda talks to us about the time when she decided to build her firm up and take on employees.
Amanda started her business in the middle of the recession. She has doubled her numbers since that year.
Some of the lessons Amanda has learned about hiring.
Developing awareness around the energetic effect you're having on others.
Stress doesn't go away. You learn to deal with it.
The challenge of creating an ideal team.
Finding the right person for the right position.
What Palette Archives is all about.
The logistics behind Palette Archives.
The goal of Palette Archives is to be like Amazon Prime.
Tapping into a growing market.
Pricing Palette Archives to make it accessible to even more people.
Amanda explains how much went into the development of Palette Archives.
Links: