Power Talk Friday: LuAnn Nigara: Your Client Is Wrong, Now What?
Episode 432 of A Well-Designed Business
®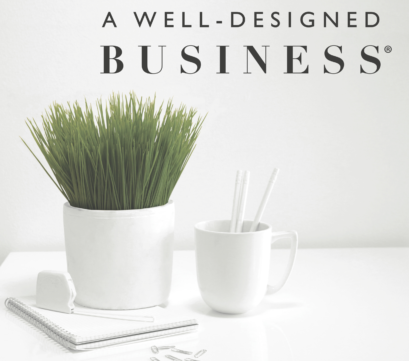 Welcome to Power Talk Friday! Today, we're talking about what to do when you know the client is wrong. For the health and success of your business, it's really critical that you know how to handle conflicts successfully. In episode #430, we talked about what to do when you are wrong. In today's episode, you will learn what to do when you do everything right but the client doesn't like it. Listen in, to get LuAnn's expert advice.
Do you want to be right or do you want to get what you want? Over the years, this little phrase has really helped LuAnn navigate conflicts with clients, vendors, employees, and even with the people closest to her. And Window Works is also very clear about their core values and their commitment to 110% customer service. The team doesn't always know how each of them will handle a given situation, but they all know that they will do whatever it takes to make the client happy. Tune in now, to find out what to do when the client just isn't happy with what you've done.
Show highlights:
LuAnn gives an example of something that happened at Window Works this past winter.
In a conflict situation with a client, be calm, non-confrontational, and let them know that you will do whatever it takes to make them happy.
It's important to know what you're striving for and what your goals are.
LuAnn explains why she, as the owner of the company, decided not to make the first phone call in the situation that happened with Window Works.
There are subtle nuances to successfully handling difficult situations.
Why Luann called the client only on the second day.
LuAnn explains how she read the situation.
It's very important to remain real, and not play any games.
It's another thing if the client decides not to play by the rules.
Setting up reminders and putting all the previous agreements in front of the client in a conversational way.
Sometimes, it's best to honestly agree with the client.
LuAnn shares the solution she proposed to the client.
Carefully placing the message of excellent customer service in between the lines.
Applying pressure in a very nice and subtle way.
LuAnn explains her clear reason for creating an opportunity for a phone call the next day.
Why it was so important for LuAnn to have the first order paid for right away.
Selling is about listening, being on your feet, and being willing to get to the bottom of whatever is upsetting the client.
Using your rationale to get the client to buy into the solution that you want to happen.
Why you need to be very clear about how the payments for each section of the project must happen after agreeing to a solution.
Remember that you are the leader of the transaction, so be the leader!
The ultimate goal is not to win. It is to leave the client 100% satisfied.
You need to know what the net cost of the project is.
Paying close attention to what your client is saying is really very important.
Links:
To find out about LuAnn's group sales coaching course, Sales For Creatives, head over to
To get onto LuAnn's email list, text the word designbiz to 444999.