Design Biz Live: Business Can Be Thunderstorms and Chickens; Hard Truths, Hard Lessons Part 2
Episode 410 of A Well-Designed Business
®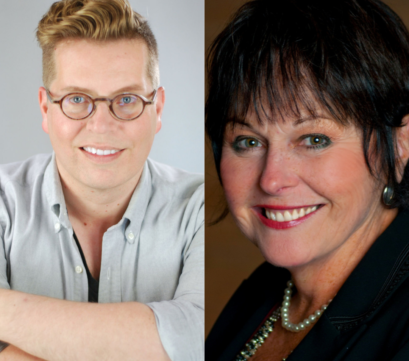 Welcome to another episode of Design Biz Live!
Corey Klassen and Judith Neary join us once again on the show today. During the summer of 2018, Corey and Judith both experienced shifts in their businesses which really tested them as business owners, entrepreneurs, and as interior designers. In the previous episode of Design Biz Live, we spoke about what Judith went through last summer and today, we're going to be talking about Corey's experience. Listen in to find out more!
Things seemed to be going really well business-wise for Corey at the beginning of 2018. Then he experienced an unexpected shift in his business and he hit the ditch. Corey understands, however, that although change can be daunting, we still need to take responsibility for keeping a positive attitude. He knows that there are some really big problems out there in the world and it's important to recognize that our own problems are usually quite small in comparison. Tune in today to find out how Corey managed to take control, shift his mindset, lean into the change, and become the project manager of his life.
Show highlights:
Corey had a team of three, then, almost overnight, he was left with just himself.
Corey views the shift in his business as an unexpected gift.
The way that Corey adjusted his business to his best advantage.
What Corey discovered about himself.
Corey moved his home and his office in just two months.
The major life-events that Corey experienced recently.
The importance of staying on an even keel.
Getting clear about his goals.
Corey realized that he had to become the project manager of his life.
You've got to dig in and own your stuff.
Having the confidence to shift gears in his business.
Making choices based on the quality of life that you want for yourself.
It's hard to be a leader when you hit the ditch.
The clarity that Corey gained from his difficult experience.
You don't need a crisis to have a revelation about yourself.
Finding the next level.
Mistakes are your education. And owning your mistakes is vital.
Listen to your inner voice.
Links:
Judith Neary – Roadside Attraction Studio
Previous episode of Design Biz Live Luann Nigara