Shannon Claire: Strategies for Growing Your Instagram Following
Episode 352 of A Well-Designed Business
®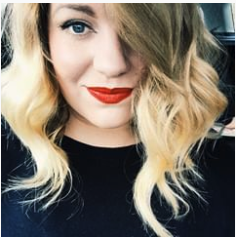 Welcome to today's show. We have Shannon Claire, a designer that Luann discovered on Instagram, with us on the show today. Shannon has a really beautiful Instagram feed and on the show today she will be talking about it and she will also share some tips from the perspective of someone whose career is not an Instagram marketer but has utilized the tool in a really effective way.
Shannon Claire is an interior designer and stylist based in Washington, DC, specializing in
creating beautiful spaces so that your home feels uniquely and comfortably you, but elevated. Shannon Claire offers many services that include full-service interior design by the hour, e-design projects for clients who do not live locally but still need design help, and event and space styling. She has been featured in HGTV Magazine, Domino, The Washington Post,  Buzzfeed, The Everygirl, Glitter Guide, The Charlotte Observer, CNN, Forbes, Style Me Pretty, House Beautiful Magazine, and Style At Home Magazine. Listen in to find out what she has to share on the show today.
Show highlights:
The first thing to think about, as an interior designer, if you want to really start taking your Instagram seriously.
It can be hard to switch from using Instagram as a personal, or social tool, to use it as something that can funnel back into your business.
The importance of identifying what your particular brand looks like on paper, or in a photo.
Shannon explains why she only shares things on Instagram that fit into the specific aesthetic that she has created there- like pink walls.
The way that Shannon's before and after pictures really draw you in.
Shannon discusses her 'wake-up point'.
The benefits that she has seen from really dedicating herself to her particular style and aesthetic- and the kind of content that she was posting.
All the pictures on Shannon's feed are from her own home or her own projects.
The way that Luann's Instagram feed has changed recently.
The things that will really make your Instagram feed uniquely yours.
Choosing your Instagram photos intentionally.
The way that Shannon uses visual landmarks to let people know that she is in DC.
Some things that you can do to reach out to the people in your area, to let them know where you are.
Some information about the way that Instagram's algorithms operate.
The importance of having an engaged following on Instagram and building a community.
Effectively using captions on your photos.
Learning to be authentically yourself!
Ways to get your work featured out there.
What comment pods are–and how to use them.
Links:
Instagram – @shannonclaire
Blog – Shannon Claire Interiors
Pinterest – Shannon Claire Interiors
Shannon's website: Shannon Claire Interiors