Design Biz Live: Personality Traits, Pre-Consult Questionnaire, Contract Addendum
Episode 326 of A Well-Designed Business
®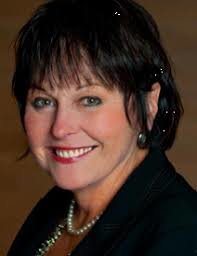 Download The Skills Assessment!
Welcome to today's episode of Design Biz Live! As many of you know, this means that I have Judith Neary and Corey Klassen with me and that we're going to have an in-depth discussion about the intricacies of running your interior design business. Listen in to find out more!
On the show today we are going to be talking about the important personality traits that you need to master in order to be really successful as an interior designer. Judith gives a fabulous description of what is and what isn't a successful interior designer and Corey discusses the specific questionnaire that he sends out to his clients before their first consultation, along with his specific eleven step 'What I will do and what I won't do' document that he attaches and goes over with them when they sign the contract. Listen in today to find out what it takes to create a smooth and easy process for your clients.
Show Highlights:
Some of the overarching traits that are really important for interior designers to have- or to develop. 
What adaptability means to Judith.
Corey's take on adaptability.
Why it's not okay to adapt your particular zone of genius to please a client.
About Corey's detailed Self Assessment Check List of Skills.
Working within your particular zone of genius.
Learning how to manage both conflict and resolution.
Corey's way of dealing with things that bother him.
Becoming willing to do the hard thing- so that everything else can fall into place.
Corey discusses his initial process with new clients.
Corey's process of knowing what he will and won't do.
The three things that Judith will not do.
How Corey works out what he will charge for each project.
Why Corey always presents his proposals to his clients in person.
Why Corey does not take any digital communication from his clients outside of their project in the MyDoma Studio platform.  
What Corey charges to cover his initial consultation and operation costs.
Being really clear with your clients about what you will and won't do. 
Other episodes mentioned in this show:
This show is also a video on our YouTube channel