Jo Buckerfield: Stand Apart From Other Interior Design Firms
Episode 320 of A Well-Designed Business
®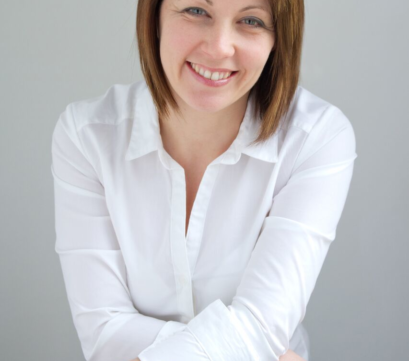 Welcome to today's show! We are really happy to have Jo Buckerfield with us today. She is the designer and project manager for the UK based design firm Your Space Living and her husband, Mike Buckerfield, is their studio manager. Mike has been Jo's champion in getting her onto the podcast and it's been no easy task because it's just not her thing to go out and be interviewed! Mike emailed LuAnn a few months back, saying that he'd been listening to the show and that he loves it! He explained that having Jo on the show would really bring it so much value because she is truly an amazing designer in the UK, so listen in to find out what she has to share on the show today.
When the home design company that Jo had been working for as a furniture designer for many years went out of business unexpectedly in 2012, she wanted to ensure that the clients who had been left with unfinished projects still got their dream homes. That was when Your Space Living was born. Working tirelessly and out-of-pocket for six months, Jo and Mike completed every one of the abandoned projects, and so they laid the foundations for the successful company that they are still running today! Jo's design expertise, creativity, and vision allow them to go beyond the standard and create beautiful spaces that meet the needs of modern-day families. Listen in now to find out more.
Show highlights:
Jo is a full-service interior designer who leads with her kitchen design- she explains how this really works for her interior design firm.
Jo explains all about her great reward-based client referral system, which is also an awesome marketing tool.
How Jo evolved to becoming a project manager.
Jo's really rewarding personal approach to her clients.
The lovely gift hampers that Jo gives her clients to say 'thank you' at the end of a project.
The little touches that serve as reminders to Jo's past clients.
The intentional way that Jo keeps a positive spin about kitchen design on her website.
The massive difference between kitchen design and interior design.
How Jo manages to have enough time to spend with her clients through doing mainly kitchen design.
The recent evolution of kitchen design.
Why it really helps to understand the construction aspect of design.
How Jo really puts her heart and soul into the industry.
Jo's way of dealing with potential clients who are not the right fit for her business.
Constantly tweaking her website to ensure that the right message is being put out there.
Adding value for clients by giving them the right advice.
Ways to be able to work with your ideal client with no worries.