Power Talk Friday – Rebecca Richardson: Hiring New Staff Members for Your Interior Design Firm
Episode 303 of A Well-Designed Business
®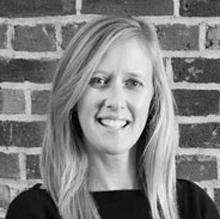 Welcome to Power Talk Friday! Rebecca Richards joins us as our guest on the show today and she's the director of marketing for Charles Cunniffe Architects in Aspen Colorado. Rebecca is also part of the firm's management committee and one of her responsibilities within that committee is the hiring process for the firm. So today she talks to us about the process that she uses for hiring and she also shares some of the key questions that she asks and some of the things that she looks for when she interviews candidates. Whether you're a solo interior designer looking to make your first hire or you run mid-size or a larger firm and you're looking for a direct process to follow when doing your hiring, we relate this to you, so listen in to find out what Rebecca has to share with you on the show today.
Rebecca joined Charles Cunniffe Architects in 2006 and the firm widely increased their market reach while decreasing their marketing expenditure under her leadership as director of marketing. Rececca's keen eye for design has led to the complete redesign of the company's marketing materials and their website, and also to the addition of their social media outlets. Her appreciation for design and sustainable business practices has become instrumental in the operations at CCA.
CCA is quite a powerhouse of an architectural firm. They have nineteen people on their staff and they have been named as best places to work for the last four years running. Their Elk Peak Ranch project was named Home Of The Year in November  2017 by Mountain Living Magazine- and it's truly spectacular! (Check out their website http://www.cunniffe.com or my Instagram feed today, as I will be featuring their work all day.) Listen in now to find out more.
Show highlights:
Rebecca describes the structure within CCA and also what the various roles are, within their management committee.
Rebecca's holistic approach to the hiring process.
Rebecca goes through her entire hiring process, step by step.
Methodically looking at the necessary roles within the office structure, prior to the hiring process.
Where CCA advertise for their staff.
Why Rebecca likes to respond to every single resume that she receives.
Cross-checking the resumes, to get a bigger picture of the person.
It can be quite hard to stand out as an entry-level applicant, so Rebecca explains what makes someone really stand out for her.
Internships- how they can really make you stand out as a job applicant.
The best questions to ask when conducting a phone interview.
The importance of finding out what the applicant really wants and expects- in terms of the job and the salary.
Rebecca describes her process of the second interview.
Why it's really worth spending the time figuring out exactly where the applicant is at, and if they fit where you need them to be.
Why it's really important to ask for references.
Getting the information that you really need when doing a reference check.
Knowing when it's the right time to hire someone.
Links:
Skype handle: rebeccalynnhill
LuAnn on Instagram: @luannnigara
Kravet has launched their new website and they have a new code for you, as a listener of this podcast, to get 10% off any one purchase of Kravet fabric, trimmings, or wallpaper. Go to Kravet and use the code AWDB10 at checkout.
Charles Cunniffe Architects website: Cunniffe