Power Talk Friday: Fred Berns: 7 Habits of Luxury Interior Designers
Episode 289 of A Well-Designed Business
®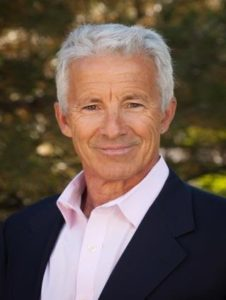 Download Things I Learned from Fred Berns
We have some really happy news today! We have Fred Berns back on the show! Since the beginning of this podcast he has appeared on episodes #22, #48, #96, #174 and #226 and if you are a new listener, Fred is one of our favorite returning guests because his advice is really so actionable. Today Fred will be talking to us about
the seven habits of highly effective luxury interior designers
. Listen in now to find out more!
Fred is the only interior design business coach and speaker who creates personal bios and other promo materials for design professionals worldwide. He has more than twenty-five years of experience training design professionals, from Dallas to Dubai. He helps to create their online profiles, their websites, their social media copy, blogs, and marketing forums. In addition, he also offers a wide range of coaching services which include his High-Performance Coaching Program, his Bio Briefing, and his Website Once Over. Listen in to find out what he has to share with you on the show today.
Show highlights:
What Fred is currently up to and how got to the information about how the really successful, top designers and architects got to where they are today.
The kinds of projects these really top designers and architects work on, and the famous people that they work for.
Some of the characteristics that these top designers and architects have in common.
Strangely enough, the top designers are not always the best designers- Fred discusses what actually makes them so successful.
The mindset of a lot of the high end, really successful design professionals.
How the really successful design professionals managed to tap into the high-end market.
Fred discusses some of the onlys of the top design professionals.
Optimising your
Pinpointing the pain points, problems and challenges of the high-end market.
Ways of creating really relevant blog posts, or videos for great marketing.
Positioning yourself in order to break into the luxury, high-end market.
What you really want to emphasize in your bio.
The seven common habits that the really top, successful designers seem to share.
Why it's important to get some price objections.
The real value of being stubborn and not quitting.
Fred's awesome Website Once Over- to help position you in a higher place.
Fred's Bio Briefing coaching program- for you to really come across as someone who is highly qualified and an expert in your field.
Links:
For Fred's Website Once Over go to Website Onceover
For Fred's Bio Briefing go to Bio Briefing