Power Talk Friday: Anna Brockway- Chairish Updates to Improve Your Interior Design Business
Episode 186 of A Well-Designed Business
®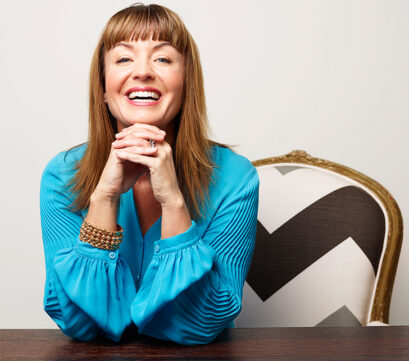 Today, LuAnn is delighted to be getting together again with Anna Brockway, who first appeared on episode #79 of the show. Anna is the CEO and founder of Charish, which is also one of the show's sponsors. Anna is back today, as there are some crazy new updates to Charish that she and LuAnn want to share with you. Listen in to find out more about Charish and why it's important to you, as Interior Designers.
Charish is an Online Marketplace, which was started about four years ago. Three months ago, it had over 150, 000 items available for sale on the site and nearly 1,000,000 buyers and sellers that do business there every month. Recently they've introduced a really cool virtual app that Interior Designers are going bananas about! Listen in now and find out more about Anna's really fun and fast-growing business. If you're new to the show, please go back and listen to episode #79, to get the full story of how Anna started Charish and everything else that you need to know about it.
Today, Anna talks to LuAnn about:
A quick run down of what Charish is and how it helps Interior Designers with their businesses.
That the transactions at Charish are similar to those on e-Bay.
The delivery service that Charish provides.
The advantages of using Charish for Interior Designers.
The 'cash back' discount benefit, for Interior Designers who use Charish.
The new and exciting things that have been recently added to the Charish platform, making it an even better tool for the Design Trade to use.
How the fantastic, new, 'try it before you buy it' virtual app works.
That you can use the app to do design work on your iPhone.
Amazing ways that you could use the app.
The really large range of prices available at Charish.
The Charish Pink Book- a digital pricing guide. Their version of the Kelly Blue Book.
The environmental advantages to buying vintage furniture.
The styles and trends that are available at Charish.
The value points for used furniture.
Pricing for either time or money.
Links:
Anna's website: