Brook Devenport- How To Turn Your Side Hustle Into A Flourishing, Profitable Business
Episode 107 of A Well-Designed Business
®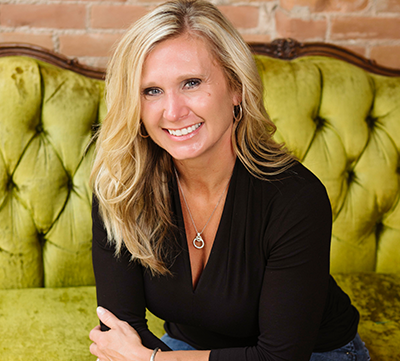 Hi Welcome to another episode of  A Well-Designed Business.!
On the show today I have Brook Devenport. Brook is the owner of Blinds & More located in Minnesota. We are going to hear Brook's personal story and how she took a business that practically started by accident and after nearly 6 years she transformed it into a well-run, profitable business with 7 team members who together do both custom window treatments and interior design in Southern Minnesota and Northern Iowa.
Show Notes 
The business didn't magically grow into a high-earning business.
It took a lot of planning and tool-using
Initial sales targeting was $60,000 in yearly sales.
On the second year annual sales was $178,000.
Current sales run to $650,000 annually
Sales goal was but sales was
Things they did differently to achieve the sales goal
Her husband's role in the success of her business
Tracking appointments and tracking dealer's performance
All the tools they installed to track and monitor the business
Their "ahah" moment
Color coding the hard files
The Tony Robbins effect on their business
Being intentional. What it means
When they decided to run a business, to work on her business, not simply in her business.
The role of advertising on her success
Quotables:
If you know how to sell, you can sell almost anything. – Luann
Take responsibility for setting your goals for monitoring your expenses, for analyzing every project for net cost and net profits.
Manage your business with your eyes wide open.
You can find the rest of the show notes and resources  at http://www.windowworks-nj.com