Every designer—at any stage in their career—should be running a value-driven business.
It's the element that leads to growth. And yet—I've seen many of my designer students struggle when asked how they currently explain their value to their potential clients.
This course will teach you how to stand apart from the rest. We'll challenge you—the designer who desires to reach the next level of clientele—to rise above your competitors.
This isn't theory. I'll share my proven systems and processes that allow my interior design business to run on autopilot.
A 6-Step Guide to Value-Driven Design
How do you find your individualized niche? Plus: We will go through two critical activities to be successful.
Thursday, March 18th at 11am ET
What's involved in the inquiry phase? How do you connect between the initial inquiry and the consultation? What prep work should be done before the meeting?
Thursday, March 25th at 11am ET
How can you build for the client's family in your verbal messaging? What should be done to create messaging for the build process? Plus: We will go through build services and review examples.
Thursday, April 1st at 11am ET
What messaging should you use for furnishings? Plus: The 5-step furnishings process/timeline, CAD drawing examples for furniture layouts, and more!
Thursday, April 8th at 11am ET
What's the psychology behind the process? How do we define designer vs retail/no designer? Plus: Traci's budget tracking worksheet, sample proposals, weekly status report template, and more!
Thursday, April 15th at 11am ET
How do you use an estimate range tool to establish a budget? What is the fee collection process and how does it work? How do you close a meeting? Plus: Traci will answer all of your outstanding questions!
Thursday, April 22nd at 11am ET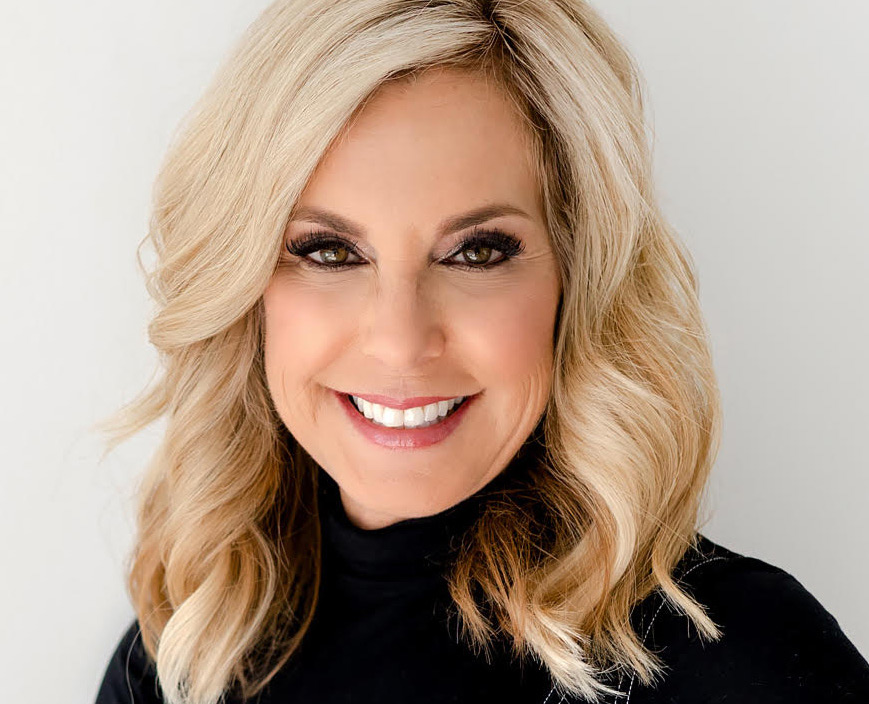 Traci, owner of Traci Connell Interiors, grew her design business into a multi 7-figure firm during the most challenging period of her life. She is known for creating practical, results-driven resources that guide women who have encountered personal and professional setbacks overcome adversity and rise up from their circumstances through building strong businesses.
Learn to communicate your value in order to land larger projects with bigger fees.
Break through your circumstances and scale in a big way!
Following this course, you will:
Create a tangible deliverable to "present" to your future clients and sell your value to close deals.
Learn to price projects accurately and land larger deals.
Learn how to implement Traci's secret to success customer service template in your own business.
Join Traci as she cuts the industry fluff and reveals her proven formula from the moment the phone is answered to the goodbye at the first client meeting.
Her "close the deal" presentation template will allow you to duplicate her system and, as an added bonus, it's the messaging she provides that goes with it that seals the deals!
What's Included?
LIVE VIDEO COACHING CALLS WITH 6 SPECIFIC TOPICS: 6 weeks of 1 hour and 15 minute live zoom video coaching with 1 hour of your instructor teaching and 15 minutes of live Q&A.

PRIVATE CONVERSATION BOARDS FOR EVERYONE IN THE COURSE: Sometimes we need to try something or think about it further...and then we look for clarification. This group is for collaboration, victories and trouble-shooting. Your instructor, LuAnn, and your peers will deepen your understanding of the content.

RECORDED CLASSES: Can't make one of the classes? Recordings of each class will be available the next day! Simply log in to your account at luannnigara.com to access them. We will send you instructions.
The Value-Driven Designer
Break Through Your Circumstances & Scale in a Big Way
Spring Quarter Kicked Off on March 18th
Check back at luannuniversity.com for updates as we launch the curriculum for our next quarter!
FAQs
Where do we meet? How long are the meetings?

We meet each week via livestream. Expect an email with instructions a few days before your class begins.

Each meeting is one hour and fifteen minutes of live coaching with a combination of dynamic teaching (expect tons of real-world examples!) and live Q&A.

I can't make one of those dates! What should I do?

No problem! Recordings of each class will be available the next day.

And don't forget the Conversation Boards! Your instructor will be there each week for additional Q&A and more opportunity to understand the concepts. Even if you are in a different time zone, you can sign up and get full value from this course.

This sounds amazing, but what if I'm not satisfied?

No worries. If you're not delighted, then LuAnn and your instructor would definitely like to hear from you! Reach out within ten days of the last meeting.

Tell me more about the Conversation Boards...

Your instructor will be checking in on your Conversation Board at least a few times a week to answer any questions that you post. You will also be able to interact with your classmates, continue discussions from your sessions, and share wins as you put your new-found skills into practice.


What are the dates and times of the course meetings?

We meet on Thursdays for six weeks at 11:00am ET.

I want to register! How do I sign up?

Registration is currently closed. Check back at luannuniversity.com for updates as we launch the curriculum for our next quarter!

Working with Traci has provided a big change to our business. Not only did she provide the best tools and tips to our business model but most importantly she showed us the value that we have and how we can show it to our clients. "

I loved working with Traci on my business. It was the first coaching I've done where I got real, actionable advice. And that advice was so valuable. I've already hired a team to execute her suggestions and I am so excited to see where my business goes after this!"