The Profit is in the Numbers 201
Use Quickbooks to Master Your Finances
It has never been more important to have a solid understanding of your finances.
If you're looking to improve the profitability of your business (and who isn't?), you'll need the knowledge to make short- and long-term cash flow decisions. You'll need a rock-solid grasp of Quickbooks and the ability to understand where you stand…and where you should go from here.
If you've been in business for at least six months, have a consistent pipeline, and are looking to understand your finances at a deeper level—this is a perfect next step. The goal? To make financial decisions that will increase the profitability of your business.
Want to know the details? Ready to have a higher-level understanding of your finances? Register now.
REGISTER NOW
6 Clear Steps to Master Your Finances
Peter's guide to the balance sheet and profit and loss Statement. How can you take advantage of comparison reports?  Plus: How to quickly check if your bookkeeper is staying on top of reconciling your QBO account.
Thursday, September 24th
Your monthly checklist to ensure financial accuracy. Reviewing the accounts receivable aging report. Comparing open client deposits with accounts receivable. Plus: How to stop QBO from assuming things that will sabotage this process!
Thursday, October 1st
What do you need to know about accounts payable aging and why it is important? What should be in QuickBooks Online to maximize details? Plus: Review the process of vendor payables and paying bills in QBO to ensure accuracy.
Thursday, October 8th
The formula every interior designer can calculate on their own to get an accurate picture of how much money is really available. How can you calculate your own liquidity based in your own QBO account? Why isn't your profit amount the same as the dollar amount in your checking account?
Thursday, October 15th
Intro to the key reports to review your cash activity. What other items do you need to consider when reviewing cash flow? Plus: Steps to make budget decisions for your business that will increase your profit in the future.
Thursday, October 22nd
What are the industry standard percentages that you can use for your business? How detailed do you want your financials? What have you learned in the last six weeks and what activities do you need to start , stop, or continue in the future?
Thursday, October 29th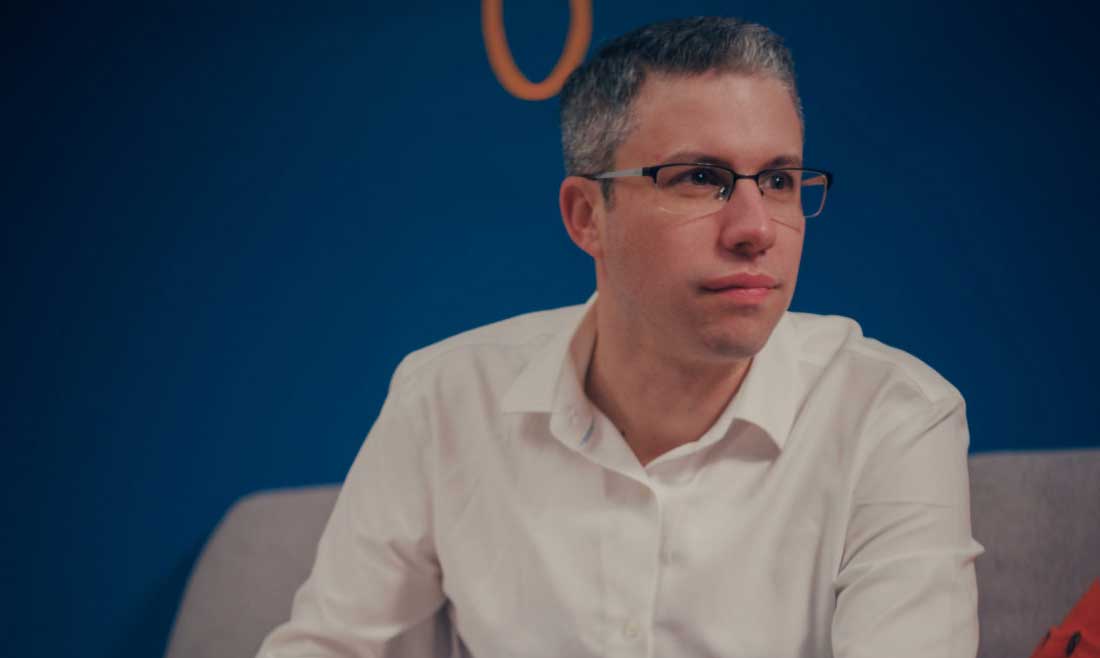 Peter Lang is the founder of The Designer CPA and has been working in public accounting since 2002. In addition to teaching financial classes at several colleges, he has become a go-to in the interior design community for tax and accounting advice and services. Peter's true passion has always been to help business owners feel more confident with their financial decisions.
Make financial decisions that will make you money.
Have you ever wondered how much cash is really yours in your business bank accounts? What if you could never have to wonder again? And what if you had the knowledge to pull levers in your business that would maximize the money you make without changing your services?
Develop the knowledge to review your finances and make short- and long-term cash flows decision to improve the profitability of your business
Gain the confidence to confirm that your bookkeeper is reconciling and updating your accounts on a regular basis
Avoid the Quickbooks mistakes that lead to nasty surprises or unintentional sabotage of your own process
And much more…
Ready to benefit from a higher-level understanding of your finances? Sign up today!
What's Included?
LIVE VIDEO COACHING CALLS WITH 6 SPECIFIC TOPICS: 6 weeks of 1 hour and 15 minute live zoom video coaching with 30 - 40 minutes of Peter teaching and 30 - 40 minutes of live Q&A.

PRIVATE FACEBOOK GROUP FOR EVERYONE IN THE COURSE: Sometimes we need to try something or think about it further...and then we look for clarification. This group is for collaboration, victories and trouble-shooting. Peter, LuAnn and your peers will deepen your understanding of your process.

OFFICE HOURS IN THE FACEBOOK GROUP: Peter will have live office hours in the FB group for 30 minutes each week while the course is ongoing. Not available during the office hours? Post your questions in the group and she will answer them live. Or, join her in real time during office hours: Type your questions in the comments and she will answer you.

RECORDED CLASSES: Can't make one of the classes? Recordings of each class will be available the next day!
The Profit is in the Numbers 201
Make decisions that will make you money.
KICKING OFF September 24, 2020
Register Now: $2195
FAQs
How much does the course cost?

Register now for $2195 or two payments of $1195.

What are the dates and times of the course meetings?

We meet on Thursdays at 11:30am ET. Meeting dates are September 24, October 1, 8, 15, 22, and 29.

I can't make one of those dates! What should I do?

No problem! Recordings of each class will be available the next day.

And don't forget the Facebook group office hours! Peter will be there each week for additional Q&A and more opportunity to understand the concepts. Even if you are in a different time zone, you can sign up and get full value from this course.

Where do we meet? How long are the meetings? What time?

We meet via Zoom at 11:30 am ET on each of our meeting dates. Zoom is a live audio-video stream, which allows us to interact.

Each meeting is one hour and fifteen minutes of live coaching with a combination of dynamic teaching (expect tons of real-world examples!) and live Q&A.

Tell me more about the Facebook group and the office hours...

Office hours will occur every week through the duration of the class. After that, the group will remain open. LuAnn and Peter will moderate questions as you put your new-found skills into practice.


This sounds amazing, but what if I'm not satisfied?

No worries. If you're not delighted, then LuAnn and Peter would definitely like to hear from you! Reach out within ten days of the last meeting.

I want to register! How do I sign up?

Click here for registration. See you there!