How will you get to the next level?
The Mastermind for Seasoned Designers
For 2M+ Design Firms Looking to Grow to 5M+
Take a huge leap forward.
How many people do you know who've built a business to your level? As you know better than anyone, it's not easy. And at this point, you're seasoned—with good systems in place and a history of beautiful work. You know how to handle problems when they arise.
But how do you shift into a higher gear? Who can you talk to about the sticky problems that come up when you're working to transition to higher revenue and a larger-scale business? LuAnn Nigara and Eileen Hahn have a solution. Email us at info@luannnigara.com to chat with LuAnn and see if The Mastermind for Seasoned Designers is a good fit. 
EMAIL US TO BOOK A CHAT
Take a brilliant shortcut. Learn from LuAnn, Eileen, and the experience of your peers.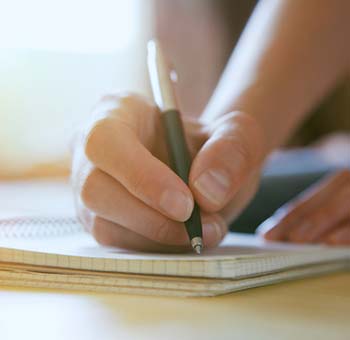 PRIORITIZE YOUR GROWTH AND WATCH THE MAGIC HAPPEN
Enjoy the energizing effect of having a peer group to challenge you, motivate you and hold you accountable.
TOUGH QUESTIONS ANSWERED BY PEOPLE WHO GET IT
Get second, third, fourth and fifth opinions on your ideas from people who have lived it
SHARE YOUR KNOWLEDGE AND CLARIFY YOUR OWN STRATEGY
Gain the confidence that comes with being the one to help a peer with their challenges.
HEAVY IS THE HEAD THAT WEARS THE CROWN, RIGHT?
You do not have to do this alone. Build priceless relationships with peers who are growing their own successful firms.
LuAnn Nigara
Host of A Well-Designed Business®, Co-Owner of Window Works
LuAnn is an Amazon #1-rated international best selling author, podcast host, speaker and co-owner of an award-winning window treatment and awning retailer.
Eileen Hahn
Principal at Organization Effectiveness Consultants
Eileen is a leadership consultant who works with leaders in Fortune 500 companies and design firms to hire and lead exceptional employees. Eileen's work has improved productivity, profitability, and employee work passion.
Anyone can set a goal, but how exactly do you get there?
To get to 5 million in revenue and beyond, you have to look at your organizational structure and get your systems in place.
Decide what needs to happen around your pricing and markups in order to level up. Let's make a plan.
Learn how to scale up to higher revenue without breaking your systems and get strategic about your pipeline and marketing budget.
Get advice—from LuAnn, Eileen, and your peers—to generate new income streams or new clients.
Join a dynamic environment to brainstorm strategic ideas, receive honest feedback and get solid advice on execution from people who are out there doing it too.
Sometimes it comes down to one very important question: What do you need to do as a Principal to get out of your own way?
What Is Included?
6 Monthly Mastermind Sessions, Dates TBD
(1.5 Hours Each)

Small Group! (6-8 Designers)

Private FB Group to Continue Discussions

Recordings Of All Sessions, Accessible via Password-Protected Portal

Celebration Session! Share Wins and Observations
Coming Back Soon!
This opportunity is open to a limited number of highly motivated individuals who have decided to be excellent. If you are looking to work hard and work smart, then we want to work alongside you.
Interested? LuAnn would love to chat with you. Email us at info@luannnigara.com to set up a time.
EMAIL US TO BOOK A CHAT
FAQs
What are the dates of the Mastermind?

Masterminds will meet monthly. We curate our small groups based on a number of factors: specific challenges that you're facing, goals for your firm, your gross revenue, etc. Once you register and complete the survey, we'll be in touch with details.

Will the meetings be recorded?

All meetings are recorded for future reference and additional enrichment. You will be able to access the recording via your password-protected portal and discuss it in the private Facebook group. Recordings are available 24 hours after the meeting ends.

I want to register! How do I sign up?

Book a chat with LuAnn by reaching out to us at info@luannnigara.com. If it's a good fit, she will send you a link to register.

When is payment due? Is there a payment plan available?

You may choose to pay one flat fee or we do offer a payment plan.

Where do we meet? How long are the meetings?

Masterminds meet via Zoom, which a live audio-video stream of all members. Each meeting is 1.5 hours.

How many designers will be in my group?

This will be a small group with no more than 6-8 designers!

I think some of us came into this class with a doom and gloom mentality during COVID-19, but by the end, we came away in a place of abundance!"

This mastermind spurred new ideas I hadn't considered, prompted me to think about things in a different way, and pivot in a way that allowed us to come out stronger."

Together, aligned with other businesses at the same level, I have seen that any business can use the support and lessons learned in this mastermind!"