How will you get to the next level?
THE FOUNDATIONS MASTERMIND
Build Your Interior Design Firm and Set Yourself up for Success
Get clarity, support and a solid plan in place for your business.
What are you struggling with in your interior design business? From managing clients to working with vendors to bringing in qualified leads, it can all be a bit overwhelming in the early stages.
There's so much information out there, but how do you know what to do first? Or what applies specifically to your business? Wouldn't it be nice to know what to do when a client shops you? Or whether you should offer packages? I have a solution for you. Book a call with me to see if we're a good fit.
 
BOOK A CHAT WITH LUANN
Get the right systems in place now. Enjoy the benefits for years to come.
PRIORITIZE YOUR GROWTH AND WATCH THE MAGIC HAPPEN
Enjoy the energizing effect of having a peer group to challenge you, motivate you and hold you accountable.
SPECIFIC INFORMATION FOR WHERE YOU ARE NOW
Prioritize and solve problems at record speed as you put systems in place that will get your business on the right track.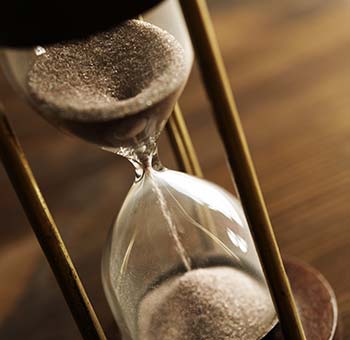 ANSWERS TO QUESTIONS AS THEY COME UP
Use the meetings and the Facebook group to address problems that come up —and solve them in real time.
YOU MAY BE A SOLO BUSINESS OWNER, BUT YOU'RE NOT ALONE
You will come away with a strong network, friendships and resources. This is a powerful opportunity.
LuAnn Nigara
Host of A Well-Designed Business®, Co-Owner of Window Works
LuAnn is an Amazon #1-rated international best selling author, podcast host, speaker and co-owner of an award-winning window treatment and awning retailer.
As the moderator of the Transitions Mastermind, LuAnn Nigara brings real wisdom and guidance.
You don't have to struggle through this or spend years learning every lesson on your own.
Access the benefits of learning from an experienced coach in a small group of dedicated peers. We'll cover a range of topics and answer some of the tough questions that come up during those first few years in business.
What to do when clients want your services for free
How to figure out who your ideal client is
How to get a sour project back on track and "be in charge" of your project
How to establish boundaries without alienating or insulting your client
How to set up vendor partnerships
How to frame consultations that lead to successful relationships and projects
Ways to successfully market your design firm
What do you do when clients shop you
What Is Included?
10 Mastermind Sessions (1.5 Hours Each)

Small Group! (15 Designers Maximum)

Private FB Group to Continue Discussions

Recordings Of All Sessions

Celebration Session! Share Wins and Observations

20% Discount on a Ticket to Any PowerTalk Friday Tour Event in 2018 or 2019
FOUNDATIONS
What would all of this normally cost?
15 Hours of Group Coaching at $175/hour: Total Value: $2695
Plus the discount on your Powertalk Friday Tour tickets!
Register Now for $1500
This opportunity is open to a limited number of highly motivated individuals who have decided to be excellent. If you are interested in working hard and working smart, then I'm interested in working alongside you.
BOOK A CHAT WITH LUANN
What are the dates of the Mastermind?

Masterminds will run from Sept 12 – Jan 16. We will meet on the following dates: September 12 and 26, October 10 and 24, November 7 and 21, December 5 and 19, January 2 and 16. Meeting time will be determined once the group is formed as we may have members from several time zones.

I want to register! How do I sign up?

All potential members must have a 20-minute call with LuAnn to determine proper placement and to determine if one of these masterminds are a good fit for you. If it's a good fit, she will send you a link to register.

Where do we meet? How long are the meetings?

Masterminds meet via Zoom, which a live audio-video stream of all members. Each meeting is 1.5 hours.

How many designers will be in my group?

The group for Foundations is fifteen designers max.

I can't make one of those dates! What should I do?

All meetings are recorded for future reference and additional enrichment. If you miss a meeting, you will be able to watch the recording and discuss it in the private Facebook group.

When is payment due? Is there a payment plan available?

A 50% deposit is required to hold your seat in the mastermind. The balance is due on or before October 3, 2018.

What time are the meetings?

Meeting times for each group will be determined by majority vote once the group is formed. Designers from all time zones will be involved, so we want to consider that.

She singlehandedly has turned my world right side up!..She is highly contagious and well regarded by many that call themselves a designer."

LuAnn is the real deal. She is caring, encouraging, and the kindness and interest she demonstrates on her show is exactly how she is in person. As a former psychologist, I find the level of insight into human psychology LuAnn possesses related to sales to be truly remarkable."

LuAnn is a powerful industry personality who understands the importance of connections in life, business and creativity. She asks the questions we all want to know and doesn't stop until the answers are completely clear."