A Well-Designed Business
®
The Power Talk Friday Experts Vol. 2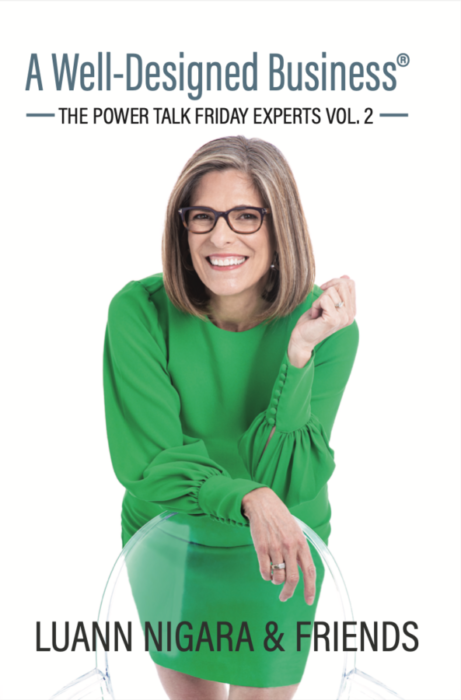 Let's Get Specific
You've built your brand, attracted luxury clients and learned how to scale for success. Now sit down again with the nine most coveted business and creative insiders in the interior design industry and make an action plan to take your business growth through the roof.
Detailed, no-fluff information in the areas that matter:
Sandra Funk: How and When to Charge for Joy and Profit
Sara Lynn Brennan: Showing Up Is Not Enough
Jamie Lieberman, Esq.: Secrets of a Well-Designed Contract
Kimberly Merlitti: Money Is Everything
Darla Powell: Think You Don't Need Social Media?
Amanda Berlin: Why You? How to Tell Your Story
Amber De La Garza: Leverage the Productive Activities Driving Your Profits
Desi Creswell: Your Ideal Life and Business
Eileen Hahn: How to Grow and Scale Your Design Firm
From leveraging leadership on your CEO path to understanding why your story has power, this book is the essential strategy for the future of your business and beyond.
Buy It Now